Northwind HVAC is your trusted HVAC expert in Georgina providing reliable services with a friendly touch. With us, your heating and cooling system is in good hands.
Outstanding Air Conditioning Service in Georgina
Do you need help with your residential air conditioning unit? Finding professional HVAC services just got easier. Northwind HVAC provides reliable air conditioning service in Georgina you can count on.
Summer is a wonderful time of the year and many people look forward to warmer weather. As the temperature rises, you will need to have an air conditioner that is working and in good condition to keep your family cool and comfortable throughout the season.
Northwind HVAC offers full-service air-conditioning services to homeowners in Georgina and beyond. We know just how important it is to have an air conditioning unit that works efficiently and we strive to offer you the very best services available. Our air-conditioning products and solutions are top-of-the-line and we offer warranties on all parts and services.
Furnace Repair and Service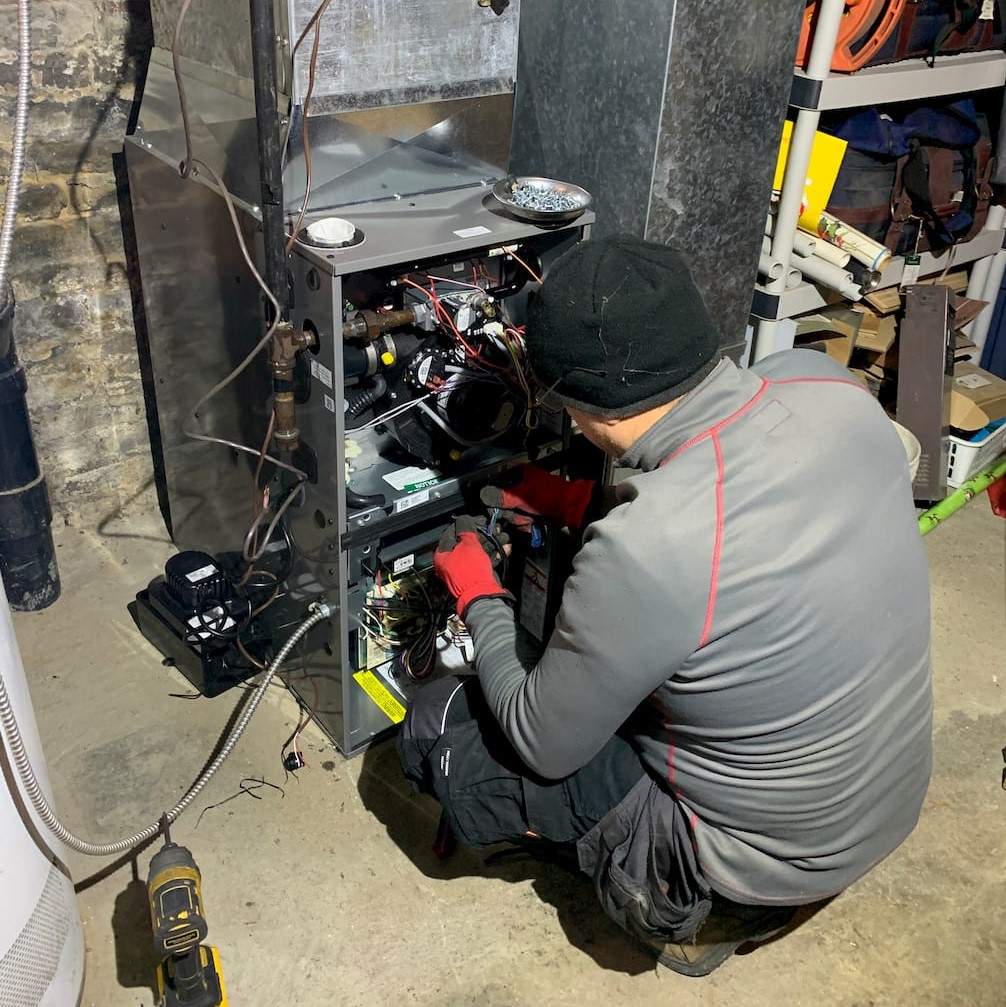 Living in an area notorious for cold winters means that it is extremely important that you have a furnace that is running well to combat the harsh winters.
Northwind HVAC is known for providing excellent heating services in Georgina and throughout the surrounding community. Some of the most highly trained service professionals are on our team and our goal is to always make the customer happy. Included in our heating services are: heating installation, heating replacement, heating repair and maintenance and much more.
While there are a number of things that could go wrong with your furnace during the winter, we're able to handle every last one. Our heating maintenance service is robust and ensures that your yearly tune-up benefits you long-term. By staying on top of your HVAC maintenance, you can experience increased efficiency, reduced energy costs, and fewer repairs. This all translates to less expenses overall.
What Makes Northwind HVAC Stand Out?
Over the years, our priority has always been meeting the needs of our valued customers across Ontario. That's why we are intentional about hiring the very best technicians in the industry Who are knowledgeable on industry trends and emerging technology in HVAC systems. Our goal is to always provide HVAC solutions that are reliable and affordable.
Need a New Heating and Cooling System? We've Got Just the Right HVAC System for You.
While regular maintenance increases the lifespan of your heating and cooling system, there comes a time when you will need to replace your system with a new one.
Our experienced technicians can help you make the right decision when the time comes. We offer a wide range of HVAC products and provide professional installation to ensure your new system is running smoothly.
Knowing what the best choice for your home is can be difficult. That's why our friendly technicians are here to help and guide you in making this critical decision.
We are proud to offer a variety of HVAC products to make sure we stay on top of all your HVAC needs.
Call Us Today to Schedule a Free Consultation with One of Our HVAC Experts!