Are you a homeowner in Orillia having trouble with your air conditioner or furnace? Northwind HVAC is the leader in heating and cooling services in Orillia. With a team of highly qualified HVAC specialists, we strive to provide outstanding services at an affordable rate. We are proud to offer a wide range of heating and cooling services designed to solve all of your HVAC maintenance and repair needs.
Furnace Repair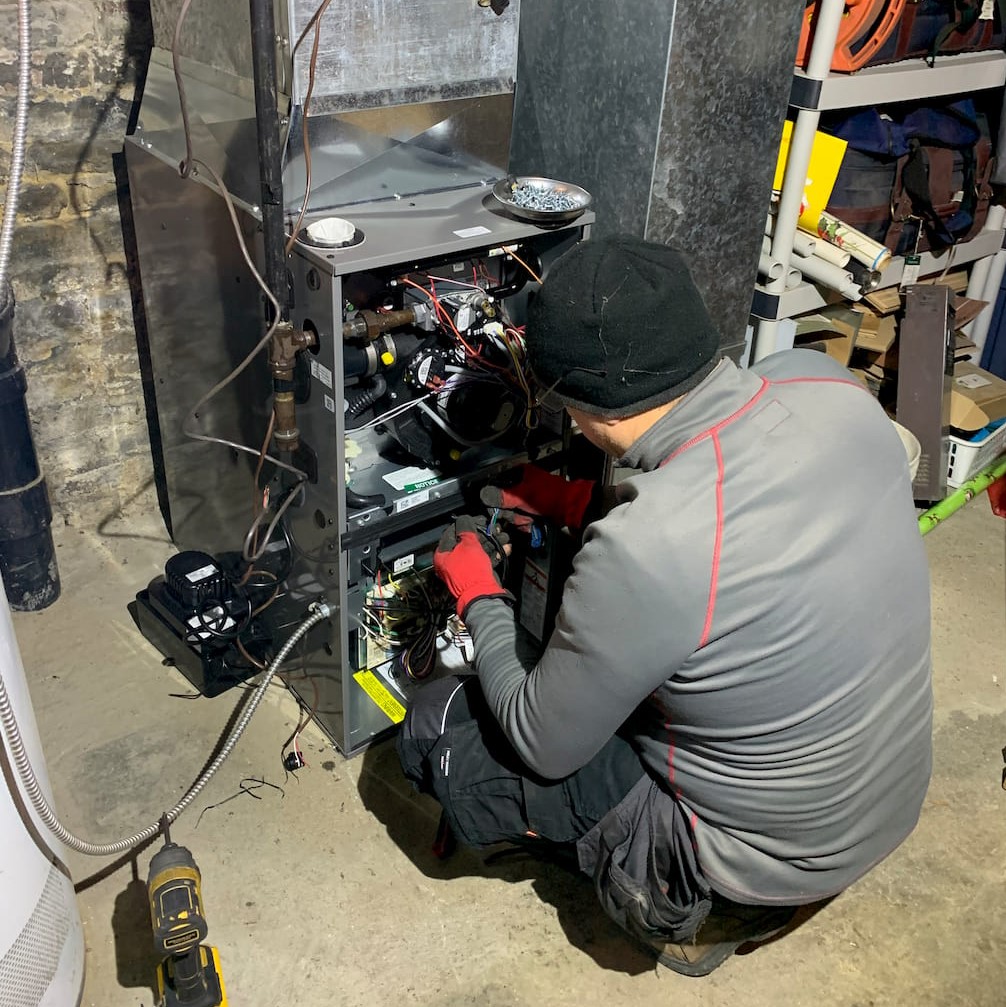 Your furnace needs to be in good working condition to be able to perform optimally during the cold winter months. Keeping your furnace in tiptop shape not only extends its lifespan, it also ensures that you are keeping your energy costs under control. That's why hiring a reputable company to maintain your furnace is highly recommended.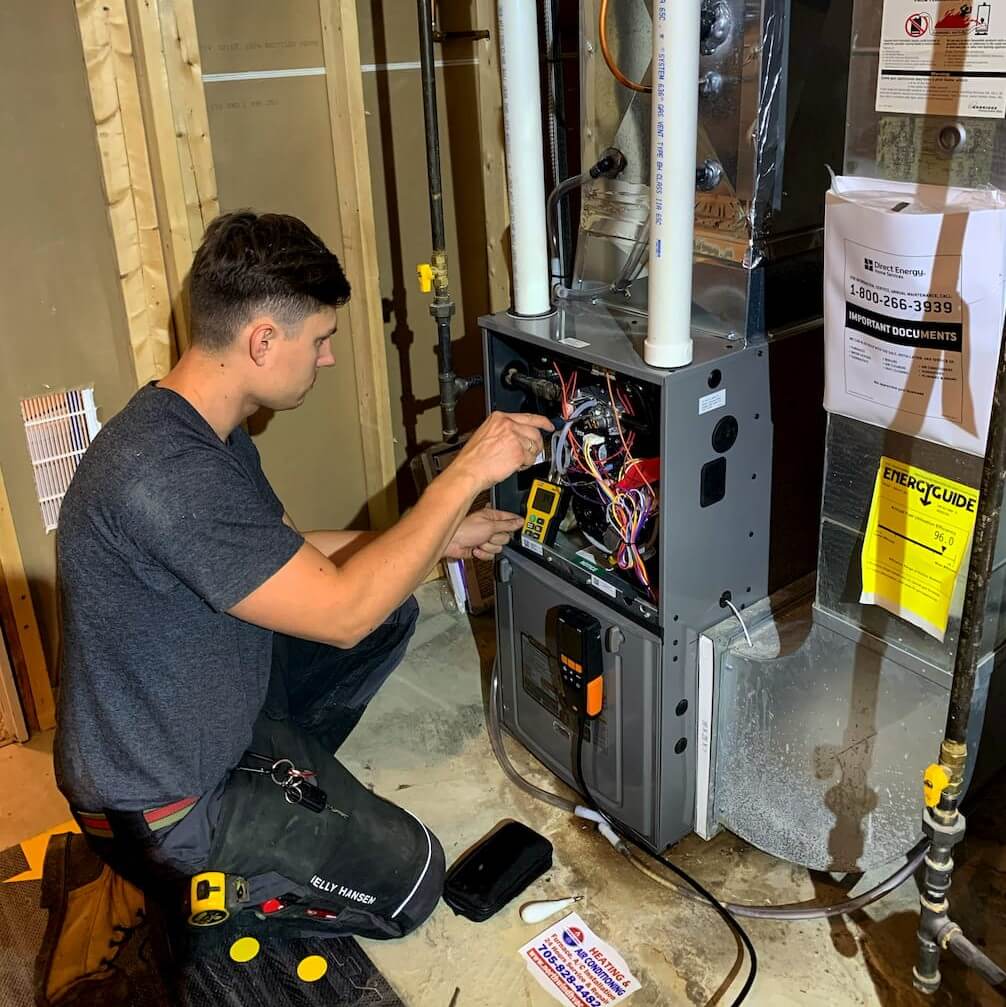 At Northwind HVAC, we ensure that every single one of our technicians is licensed and qualified to repair or provide maintenance for your furnace. One of our core values is ensuring that our valued customers receive the very best heating solutions on the market delivered by friendly technicians who care about you and your home.
Air Conditioning Service
Everyone loves the summer, and after months of frigid temperatures, the warmth is definitely welcome. While we love the warm air outside, we don't want it inside the home. A robust air conditioning system can ensure that the warm air stays outside where it belongs while the temperature inside the home remains cool and comfortable at all times.
If you have noticed that your air conditioner is no longer effectively cooling your home, or you notice your energy bills are higher than usual, it could mean that your air conditioner is not performing at its best. We provide routine maintenance and air-conditioning repair to homeowners in Orillia.
Time to Install a New HVAC System?
Knowing when to repair your HVAC system versus replacing it with a new one depends on a number of factors. If your system is approaching the end of its lifespan and continues to require regular repair, it may be time to install a new system altogether. Having a trained HVAC technician assess your heating and cooling system can help you make the best decision for you and your family.
Our HVAC installation process is seamless and we will have your new HVAC system up and running in no time.
HVAC Specialist in Orillia You Can Count On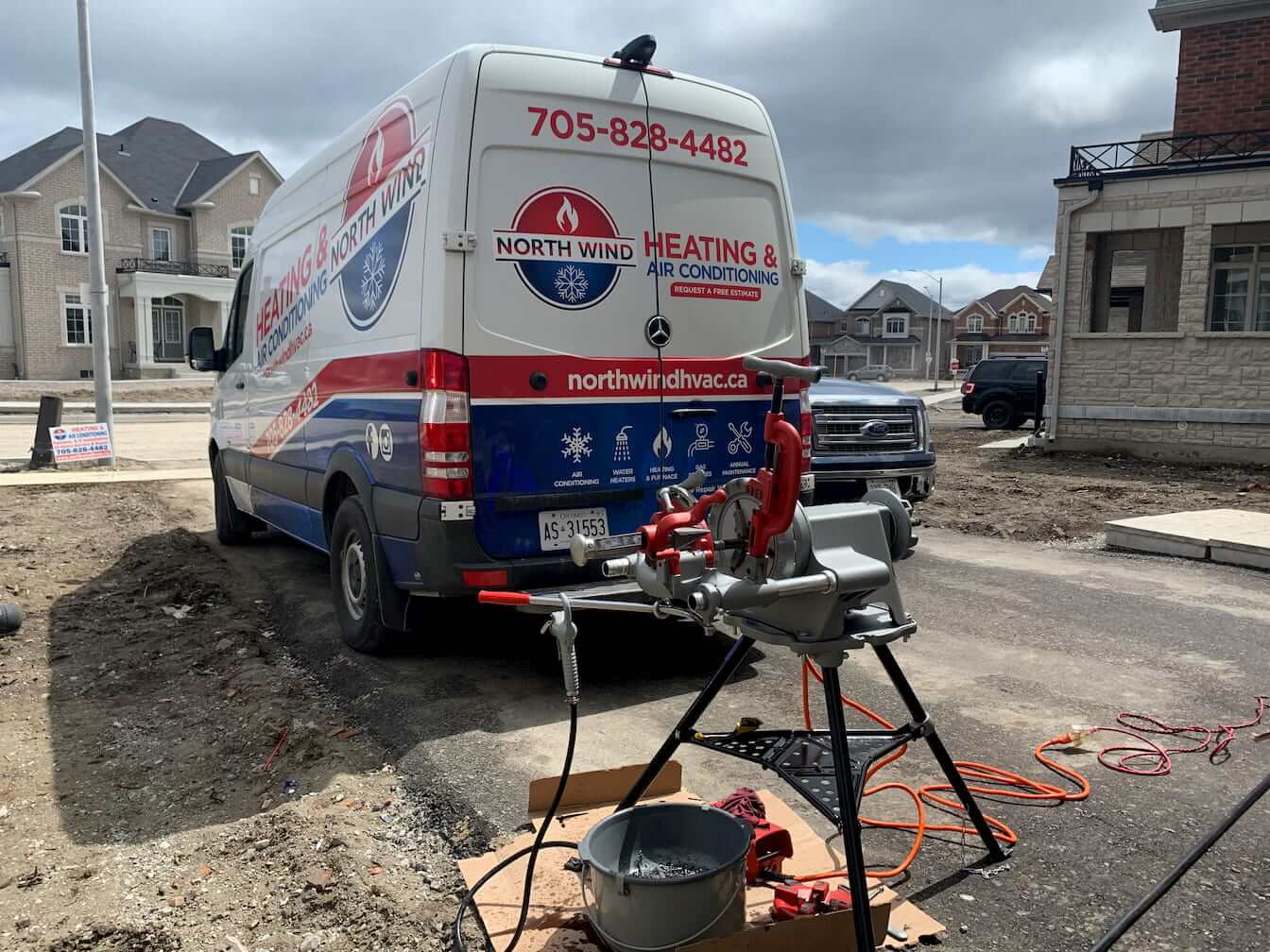 We know that there are many HVAC repair companies you can turn to for repairs and maintenance of your heating and cooling system, however, there is none quite like Northwind HVAC. Our products and services are tailored to meet your every need and we go the extra mile to ensure our customers receive the very best HVAC solutions.
When you come to us for your heating and cooling services, you can be sure that you are getting the most affordable and reliable services in Orillia.
Our services are available to you 24/7. Don't let your heating or cooling problems worry you. Give us a call and find out how we can be of service to you.