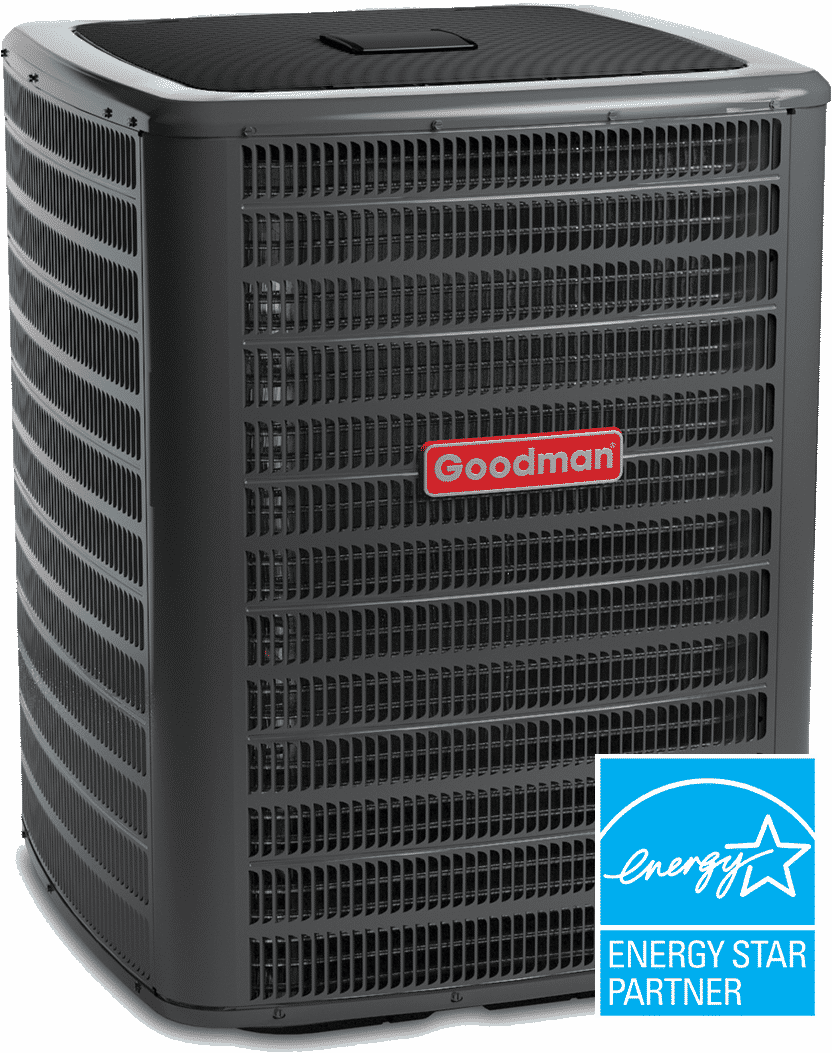 The art of precisionSmart
Smart Speed™ Technology – Designed to automatically adjust the speed of the compressor and condensing fan motor based on cooling demand – full, 100% capacity for extreme temperatures, and reduced capacity for milder days. A system with Smart Speed technology may lower your energy costs when compared to a single-speed unit that only runs at 100% on or 100% off.
ComfortBridge™ Technology – Continuously monitors system performance for customized indoor comfort.
The CoolCloud™ HVAC app – Enables qualified technicians to connect, configure and diagnose select HVAC systems quickly and accurately.
Goodman heat pumps simply work the way they're supposed to, making each one a thing of beauty.
Copeland® CoreSense™ Diagnostics – Advanced diagnostics constantly monitor your heat pump system, reducing failures and pinpointing trouble spots for a fast repair.
SmartShift® Technology – Specialized time-delay defrost technology allows for a reliable, quiet and smooth transition when units enter defrost mode.
Heavy-Gauge, Galvanized Steel Enclosure Cabinet – A louvered cabinet protects the coil, while its appliance-quality, post-paint, baked enamel finish protects your system from outdoor elements.
Factory-Installed Bi-flow Liquid Line Filter Drier – Protects the refrigerant system from dirt and moisture for longer service life compared to units without filter driers.
Quiet Operation – An acoustically engineered sound control blanket helps reduce noise levels compared to units without sound control blankets.