Homeowners in Ontario know that a good, reliable residential gas furnace is absolutely crucial. It's about maintaining a high quality of life while the cold and the snow rage outside.
We offer Furnace Installation in Barrie, Innisfil, Bradford, Georgina, New Tecumseth, Orillia, Midland, Collingwood, Wasaga Beach, Blue Mountains, and the surrounding areas.
Unfortunately, if you plan to be a long-term homeowner, chances are you'll have to deal with furnace failure and/or furnace replacement at some point. The average lifespan of even a top-quality gas furnace is about 15-20 years… and even if your furnace isn't old enough to fail entirely yet, older models are almost always far less efficient than what is available on the market today.
The good news is, with the help of trained and experienced professionals from North Wind HVAC, you can have a new furnace installed without any delay. As the go-to experts for furnace installation in the Barrie region, we have years of experience delivering service that surpasses our customers' every wish. Our service professionals will help you select the best possible gas furnace model for your home, and ensure it is installed to the highest degree of perfection.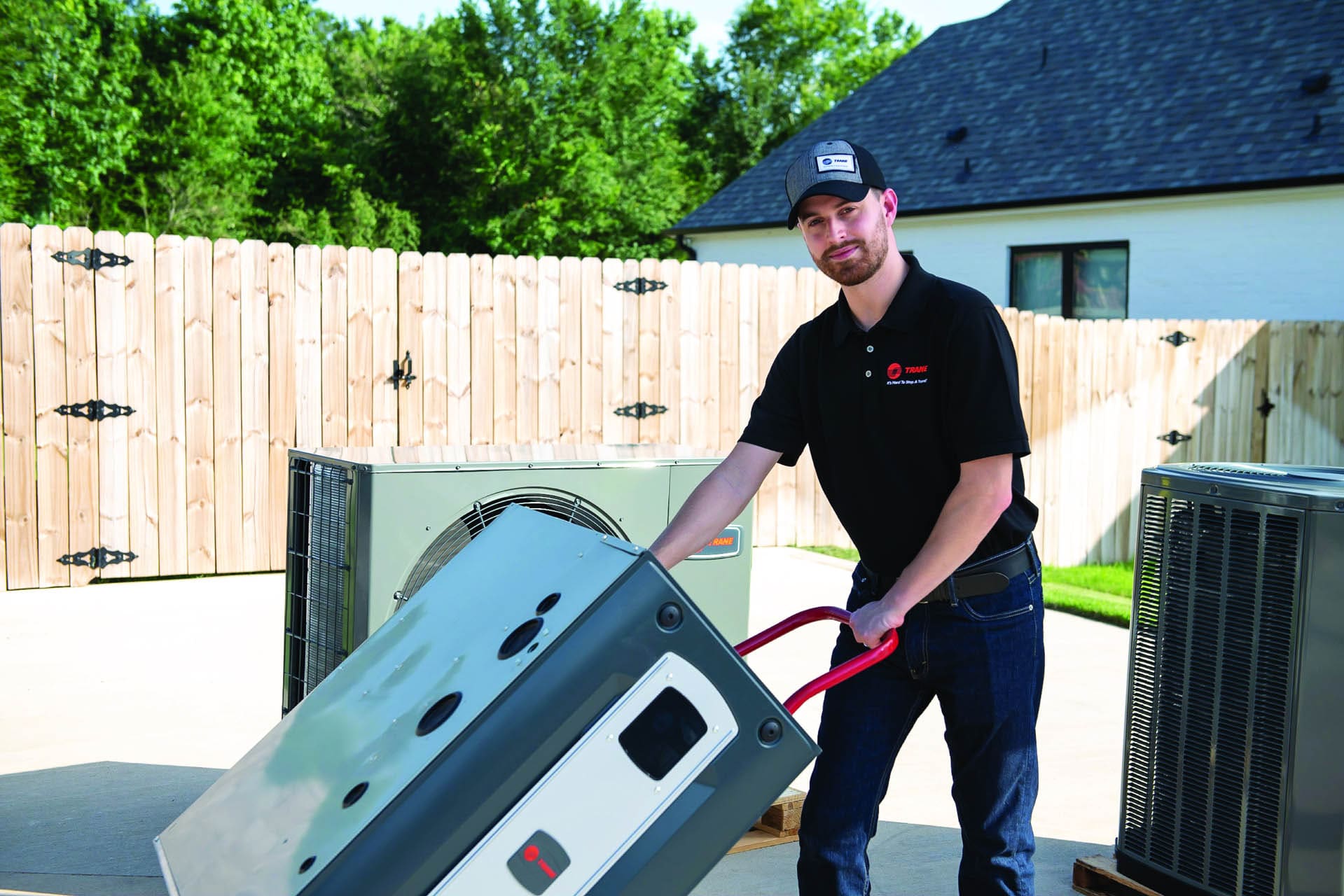 How To Determine the Best New Furnace for Your Home
It's important for homeowners to consider the following factors before purchasing a new furnace:
Why Choose Us
Every one of our service professionals is licensed to conduct furnace installation and repair services in Ontario. North Wind HVAC provides service quality assessed by TSSA (Technical Standards & Safety Authority).
We refuse to make our customers wait for heat, given the climate of our shared country. We are able to carry out our service entirely on the same day you call us, with 15 minutes of response time when you reach out to us online or by phone.
Not only do we offer competitive labor fees that will leave you feeling comfortable, but we also go to great lengths to ensure that the price you are quoted when we arrive is the true price you pay on completion of our job. No hidden fees.
At North Wind HVAC we pride ourselves on transparent and honest business practices. And because we believe in the impeccable quality of all the work we do, we offer a guaranteed 3-month service warranty on every job we carry out.
Frequently Asked Questions
– HOW MUCH IS A NEW GAS FURNACE WITH INSTALLATION?
A new gas furnace will typically cost between $1600 and $3200 CAD when including the price of a professional furnace installation.
– HOW MUCH IS A FURNACE HUMIDIFIER INSTALLATION?
If you choose to install a gas furnace humidifier, you can expect to spend about $550 CAD, according to HomeAdvisor. About half of that number is the cost of the unit itself. The other half is the cost of the installation.
– WHO DOES FURNACE INSTALLATION?
North Wind HVAC has a reputation for both furnace repair and furnace installation. Whether you are looking to install a propane furnace or a natural gas model, we have the experience necessary to get you up and running.
– WHAT SHOULD I EXPECT DURING A FURNACE INSTALLATION?
A furnace installation is a big undertaking, and can easily take the good part of an afternoon. The best way to ensure that things go smoothly and quickly is to ensure the area is clear of any storage or debris, so the technicians can move around easily. You should also note that, depending on the model of your new furnace, you may need to acquire a new thermostat as well.
Contact North Wind HVAC
North Wind is your trusted gas furnace installation specialist in Toronto, Barrie, and the GTA. If you're looking for furnace services you can rely on, call us! We're more than prepared to install your new furnace, according to industry standards and for affordable prices.