Maintaining the proper humidity rate is important for your family's wellbeing. The winter months can become extremely dry and initiates the need to install a humidifier. Humidity levels that are higher than the recommended maximum will stimulate the growth of bacteria and dust mites. When humidity levels are poor, the air in your home becomes dry, which can exacerbate dry skin and breathing issues. Humidity levels that are just perfect help to keep the hardwood floors and other wooden products in good condition. If you're looking for humidifier installation services in Barrie, you've come to the right place. To schedule a same-day consultation, call us today.
Which Humidifiers Are the Best for Your Home?
Whole-house humidifiers work in tandem with your home's heating and cooling system. A furnace humidifier installation (also called power humidifier) is a whole-house solution. They will assist in maintaining the humidity levels in your home by diffusing the appropriate concentrations of moisture in the air using water tanks.
This helps to keep the home's humidity levels at optimum levels by reducing dryness in the air. Plus, since furnace humidifiers attach directly to your water source, you won't have to refill a container or monitor the water level every day. Furnace Humidifiers are extremely reliable and powerful at preserving humidity in your home, allowing you and your family to experience better air quality.
Furnace Humidifiers Types
Furnace Humidifiers are directly connected to the air vent. The humidifier filters the heated air from the boiler until it is distributed around your home through the vents.
North Wind HVAC technicians can handle three different kinds of furnace humidifier installations: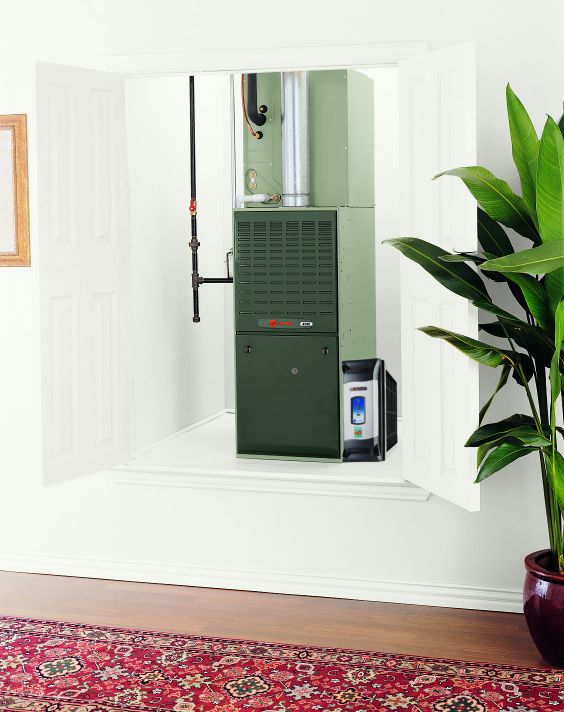 Why Choose Us
Every one of our service professionals is licensed to conduct furnace installation and repair services in Ontario. North Wind HVAC provides service quality assessed by TSSA (Technical Standards & Safety Authority).
We refuse to make our customers wait for heat, given the climate of our shared country. We are able to carry out our service entirely on the same day you call us, with 15 minutes of response time when you reach out to us online or by phone.
Not only do we offer competitive labor fees that will leave you feeling comfortable, but we also go to great lengths to ensure that the price you are quoted when we arrive is the true price you pay on completion of our job. No hidden fees.
At North Wind HVAC we pride ourselves on transparent and honest business practices. And because we believe in the impeccable quality of all the work we do, we offer a guaranteed 3-month service warranty on every job we carry out.
Call NorthWind HVAC for Humidifier Installation
Due to the fact that Canadians spend most of their time indoors during the winter, humidifiers help to protect not just your family's health but also your home. If you are in need of a professional to install a humidifier, we are the right professionals in the industry for the job. Your humidifier can be properly installed with the help of NorthWinds humidifier installation services. For a consultation or to schedule an appointment, please contact us.