Hot Water Tank & Tankless Water Heaters in Barrie & Innisfil
At North Wind HVAC we are always at the forefront, looking for the most efficient water heaters on the market. If you are in the market for a water heater, a hot water tank is the most popular option in Ontario. The most popular choices are gas-powered models for homes that have gas lines. Propane and electric hot water tanks are also available for rural areas. Although fairly efficient, hot water tanks are less efficient than tankless systems, because a hot water tank continuously requires energy to keep the water warm, regardless of usage.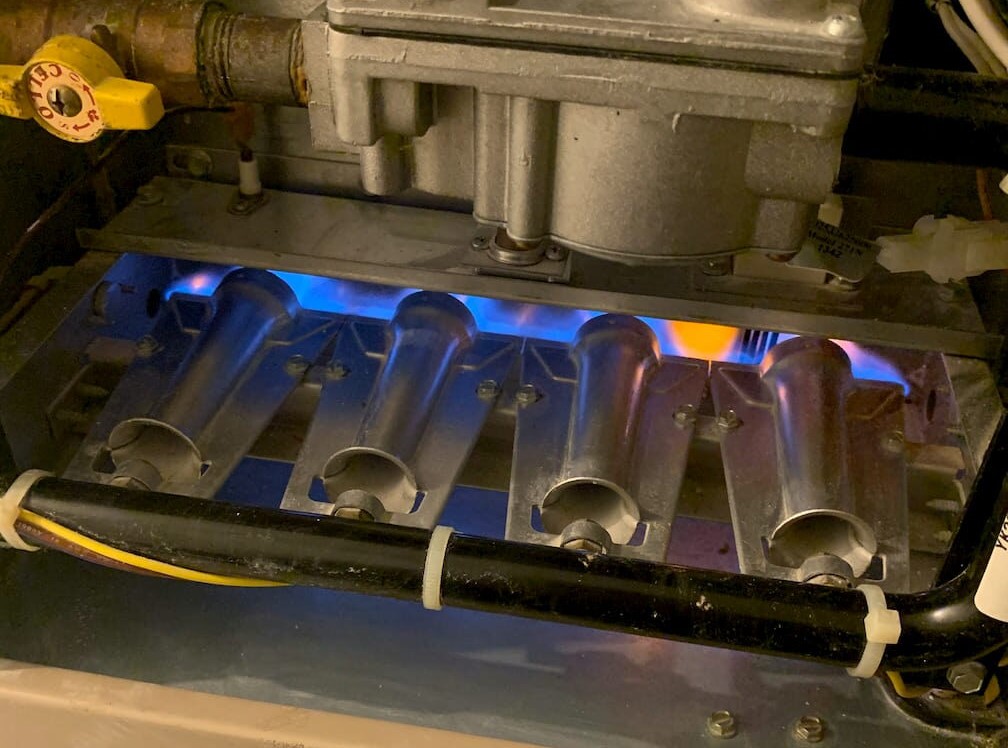 Tankless Water Heaters
Tankless water heaters have recently begun appearing in the Canadian market. Although available and used for quite some time in Europe and Asia, tankless water heaters have only recently advanced to the efficiency, safety, and reliability levels demanded by Canadian consumers. The upfront cost of tankless water heaters is higher than that of hot water tanks, but they are more efficient. Moreover, if hot water is not being used, the system will be off and not use any energy.
We also offer affordable annual maintenance plans to ensure your water heating equipment is performing at its maximum efficiency – trouble-free, without any unwanted surprises.
Why Choose Us
Every one of our service professionals is licensed to conduct furnace installation and repair services in Ontario. North Wind HVAC provides service quality assessed by TSSA (Technical Standards & Safety Authority).
We refuse to make our customers wait for heat, given the climate of our shared country. We are able to carry out our service entirely on the same day you call us, with 15 minutes of response time when you reach out to us online or by phone.
Not only do we offer competitive labor fees that will leave you feeling comfortable, but we also go to great lengths to ensure that the price you are quoted when we arrive is the true price you pay on completion of our job. No hidden fees.
At North Wind HVAC we pride ourselves on transparent and honest business practices. And because we believe in the impeccable quality of all the work we do, we offer a guaranteed 3-month service warranty on every job we carry out.
RELATED ARTICLE: Tankless Water Heater – What to Know Before You Buy
Browse from Water Heaters Products We Supply & Install
9GPM model, can handle upto 5 showers or fauces simultaneously. Most popular.