Furnace Repair Aurora
If you're seeking prompt and reliable furnace repair services in Aurora, your search ends with North Wind HVAC. Our specialized expertise ensures exceptional furnace repairs customized to your needs. Reach out to us today for a complimentary estimate and commence your furnace repair journey in Aurora with confidence!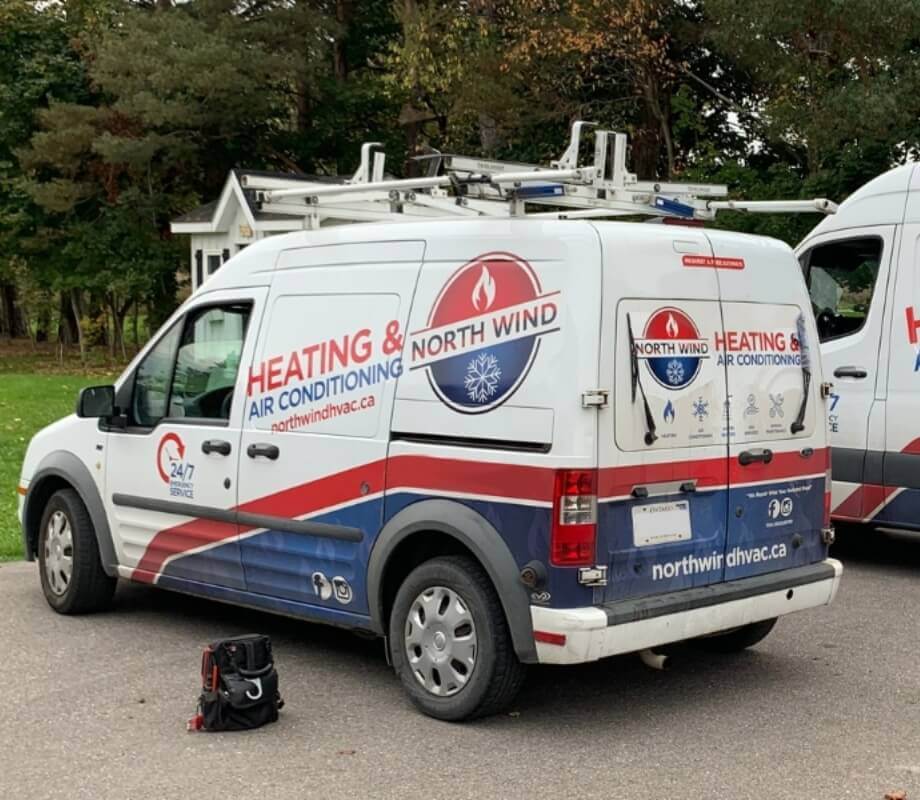 Near 5-Star Furnace Repair Experts
Reliable

Furnace Repair Services in Aurora

With a legacy of over 30 years, North Wind has been the go-to provider of exceptional Furnace Repair services in Aurora and its neighbouring areas. Our unwavering commitment to delivering top-quality Furnace Repairs sets us apart. We acknowledge the obstacles homeowners encounter when seeking reliable and efficient furnace services that cater to their specific needs. Trust that your furnace is in capable hands with our highly skilled HVAC professionals in Aurora.
Complimentary Quotation
Prompt Service, Same Day Response
Round-the-Clock Emergency Support
Partnerships with Leading Furnace Brands
Don't let time slip away! Take the proactive approach and get in touch with our Aurora team today to schedule your Furnace Repair.
If You're Experiencing Any of These Problems,
We're Here to Help!
Insufficient Heat Production
Potential causes: Issues with blower motor, clogged air filters, faulty thermostat, issues with the pilot light or ignition system.
Possible solutions: Verify proper functioning of the blower motor, address ignition system concerns, clean or replace air filters, relight the pilot light, and ensure thermostat settings are accurate.
Inadequate Airflow
Potential causes: Blocked air filters, obstructions in vents or ductwork, loose fan belt, or a malfunctioning blower motor.
Possible solutions: Clean air filters, remove obstructions from vents or ductwork, replace the fan belt, and ensure the blower motor is operating correctly.
Excessive Noise
Potential causes: Worn-out bearings, loose or damaged components, or an unbalanced blower wheel.
Possible solutions: Lubricate bearings, tighten or replace components, and balance the blower wheel.
Short Cycling
Potential causes: Incorrectly sized furnace, issues with the flame sensor,clogged air filters, or a malfunctioning thermostat.
Possible solutions: Ensure proper furnace sizing with professional assistance, inspect and clean the flame sensor, clean or replace air filters, and check and recalibrate the thermostat.
Problems With The Ignition
Potential causes: Flame sensor might be faulty, blocked air filters, or pilot light and ignition system issues.
Possible solutions: Clean or replace the flame sensor, replace or clean air filters, relight the pilot light, and restore the ignition system.
Running Continuously
Potential causes: Air filters might be clogged, thermostat issues, or faulty blower motor.
Possible solutions: Clean or replace air filters, check and recalibrate the thermostat, and repair the blower motor.
Aurora Furnace Maintenance
Optimizing Furnace Performance
through Regular Maintenance
Unlock the benefits of a cozy and efficient heating system throughout the year by prioritizing furnace maintenance.
Energy Efficiency Enhanced: Maximize your furnace's efficiency by scheduling regular maintenance. Our skilled technicians in Aurora clean and inspect components, lubricate moving parts, and optimize settings to minimize energy waste. This meticulous approach ensures effective heat distribution while reducing unnecessary energy consumption and lowering heating costs.
Reliability Improved: Say goodbye to inconvenient furnace breakdowns with our scheduled maintenance services. By addressing potential issues early on, we prevent major problems from arising in the future. Our Aurora experts fix minor malfunctions, detect worn-out parts, and perform necessary repairs to enhance furnace reliability, ensuring you have a reliable heating system when you need it the most.
Lifespan Extended: Prolong the life of your furnace through regular maintenance. Our comprehensive approach addresses wear and tear, cleans vital components, and ensures proper operation, reducing strain on the system. By actively preventing premature failure, we save you money on costly replacements down the line.
Enhanced Safety: Safety is our top priority. Through thorough inspections, our technicians identify potential hazards such as dust accumulation, faulty electrical connections, or gas leaks. By promptly addressing these issues you minimze any potential risks and can sit back and relax in your cozy home.
Indoor Air Quality Improved: Your furnace plays a crucial role in circulating and filtering the air in your living space. Our maintenance services include cleaning or replacing air filters, removing debris from ductwork, and addressing issues affecting air quality. With a clean and efficient furnace, you'll enjoy improved indoor air quality, reducing allergens, dust, and pollutants, and creating a healthier environment for you and your family.
Cost Savings: Regular maintenance translates into long-term cost savings. By increasing energy efficiency, you'll see a noticeable reduction in your energy bills. Additionally, our proactive approach to maintenance prevents costly repairs and premature replacements, saving you significant expenses over the lifespan of your furnace.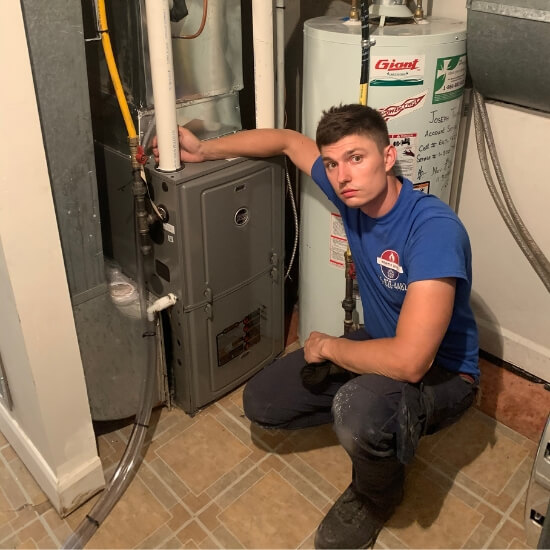 FURNACE REPAIR
 

Frequently Asked

Questions
Every HVAC

Repair and Installation Service Under One Roof!

Get in touch with our experts to book your appointment, today.
Quick Response within 2 Hours
Servicing Toronto, Barrie & the GTA
24/7 Support, Repair & Installation