AC Repair
For quality and timely ac repairs, we offer air conditioner repair services in Toronto, Barrie, and the GTA. Available 24/7, our experts are here to help you live comfortably.





Why Choose Us for Your
AC Repair

Services

Don't leave your summer comfort to chance and get your AC repaired by North Wind HVAC. If you're facing issues with your air conditioner, selecting the right service provider is crucial. North Wind HVAC takes pride in delivering AC repairs that are top-notch and dependable. Your comfort is our priority.

Our team of proficient technicians holds extensive knowledge and expertise in diagnosing and repairing a wide range of ac problems. We provide same-day ac repairs at competitive prices so you can be confident that you chose the right team for the job. Why settle for less when you can enjoy reliable ac repairs from a team that genuinely values your comfort and satisfaction? Contact North Wind HVAC now – let's get started on repairing your air conditioner!
Expert Technicians
With Years of Experience
Fast and Reliable
Available 24/7
Affordable Services
Quality Service, Unbeatable Price
Certified and Qualified
Fully Licensed, TSSA Approved
Emergency

AC Repair

North Wind HVAC provides round-the-clock assistance to ensure that you get the same-day support you need and deserve. Contact North Wind HVAC today if you require AC repair, and our team will be more than happy to assist you.

EMERGENCY REPAIR
AC Maintenance
Benefits

of Repairing Your Air Conditioner

To ensure the longevity and efficiency of your AC unit, it is essential to maintain it and resolve any minor issues promptly. Here are a some benefits associated with taking good care of your air conditioner:
Improved energy efficiency
Improved quality of air
Improved comfort
& much more!
If you require maintenance tips or need help with AC repairs, don't hesitate to contact North Wind HVAC's skilled team for assistance.
Save More On Your Repairs!
Save

on Your AC Repair

*ONLY 1 coupon is redeemable per purchase.*
AC Repair Service
Get 10% off your A/C repair when you book online through our website.
ONLY $99 
A/C Tune-Up
Get your A/C tune-up for ONLY $99, now on sale (was $135)!
Humidifier Installation
FREE humidifier installation with a full furnace and A/C system installation purchase.
North Wind HVAC
Air Conditioner Repair
Process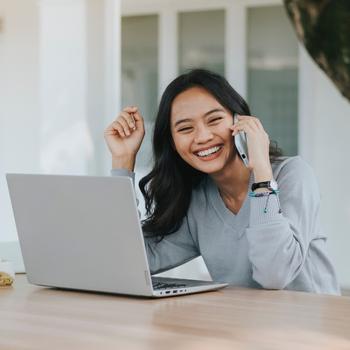 01

Contact Us

Submit our contact form and our experts will respond promptly.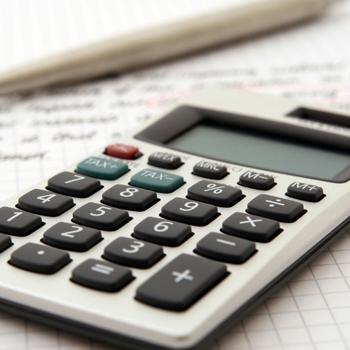 02

Estimate

Our team will get in touch with you to provide you with your estimate.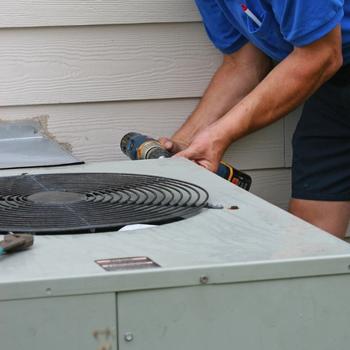 03

AC Repair

We will arrive on time and prepared to repair your air conditioner.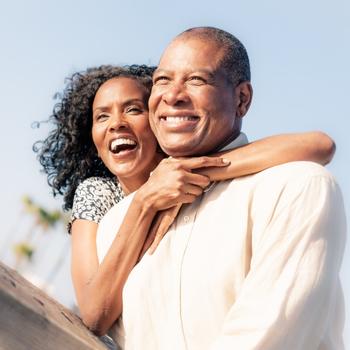 04

Post-Repair

Get peace of mind with our product and labour warranties.
North Wind HVAC
Common AC Repair
Issues
Throughout our experience, we have tackled a vast array of AC repairs for different makes and models. Keep in mind, the problem with your AC may stem from a combination of various factors. if routine fixes do not solve the problem, we encourage you to seek assistance from our HVAC experts. Below are some typical problems with AC repairs:
1. My AC won't turn on
Thermostat: Make sure that your thermostat is set to "cool" and the temperature is set lower than the current room temperature. You can also check the batteries in your thermostat to ensure they are not dead.
Power: Check to make sure that your AC unit is receiving power. Ensure that the circuit breaker is not tripped and the switch for your AC is turned on.
Dirty filters: If your air filters are clogged with dust and debris, your AC may shut off to prevent damage. Clean or replace your air filters to see if this resolves the issue.
Faulty capacitor: The capacitor is a device that provides energy to the motor that powers the compressor and fans. If the capacitor is faulty or dead, your AC unit may not turn on.
2. My AC freezing up
Dirty air filters: If the air filters in your AC unit are dirty or clogged, it can cause the evaporator coils to freeze up. This is because the restricted airflow causes the cold air to be trapped inside the unit, leading to the formation of ice on the coils.
Low refrigerant levels: Low refrigerant levels can cause the pressure in your AC unit to drop, which can cause the evaporator coils to freeze up.
Malfunctioning thermostats: If thermostats malfunction, they may continue to run the compressor even after the desired temperature has been reached. This, in turn, can cause the evaporator coils to freeze.
Faulty blower fans: If the blower fans in your AC unit are not functioning properly, it can cause cold air to be trapped inside the unit, leading to ice formation on the coils.
Blocked vents: Blocked vents can restrict the airflow to your AC unit, which can cause the evaporator coils to freeze up.
3. My AC is making weird noises
Loose parts: Over time, your AC unit may become loose or disconnected. Screws or bolts may become loose, causing the AC unit to shake and make weird noises.
Dirty evaporator coils: Dirt and dust accumulate on the evaporator coils over time. This can cause the AC unit to produce a hissing, bubbling or gurgling sound.
Faulty fan motor: The fan motor is responsible for helping circulate cool air throughout your home. If it is malfunctioning or has become loose, it can cause rattling or banging sounds.
Refrigerant leak: If your AC unit begins to make a hissing or whistling noise, this could indicate a refrigerant leak. This can cause your AC unit to stop working properly or not produce cool air.
Blocked ducts: Blocked or dirty air ducts restrict the airflow to and from your AC unit. This can cause a whistling or wheezing sound.
4. My AC is blowing warm air
Dirty air filters: Your AC unit may be blowing warm air if the air filters are dirty or clogged. When the filters become clogged, they restrict the airflow, causing the unit to work harder and less efficiently, which can lead to warm air coming through the vents.
Refrigerant leaks: Low refrigerant levels can cause warm air to blow out of your AC unit. If there is a leak in the refrigerant lines, it can cause the pressure in the system to drop, making it difficult to produce cool air.
Faulty compressor: The compressor is the heart of the AC system, and if it is not functioning correctly, it can cause warm air to blow out of the unit.
Faulty thermostats: If the thermostat is not working correctly, it may not be sending the signal to the AC unit to produce cool air.
Dirty condenser coils: Dirty condenser coils can also cause warm air to blow from the AC unit. The coils should be cleaned periodically to ensure proper airflow and cooling.
Why You Should
Service

Your AC Unit

To keep your cooling system functioning effectively, it's crucial to have it serviced regularly. This ensures that any problems or potential issues are identified and addressed before they can worsen, saving you valuable time and money in the future.

At North Wind HVAC, we perform AC servicing to help you prolong the life of your air conditioner. Our team of highly skilled technicians will examine the unit, clean the filters, check and adjust coolant levels, and ensure that all moving parts are well-lubricated. Proper AC servicing can reduce your energy bills while extending the life of your unit. We recommend having your AC serviced at least once a year to maintain optimal performance and prevent expensive repairs.
Every HVAC

Repair and Installation Service Under One Roof!

Get in touch with our experts to book your appointment, today.
Quick Response within 2 Hours
Servicing Toronto, Barrie & the GTA
24/7 Support, Repair & Installation