Carrier Air Conditioner and Furnace Repair
Experiencing issues with your Carrier AC unit or furnace? Whether you require repairs, maintenance, or the installation of a brand-new Carrier system, our skilled technicians are here to provide professional HVAC services.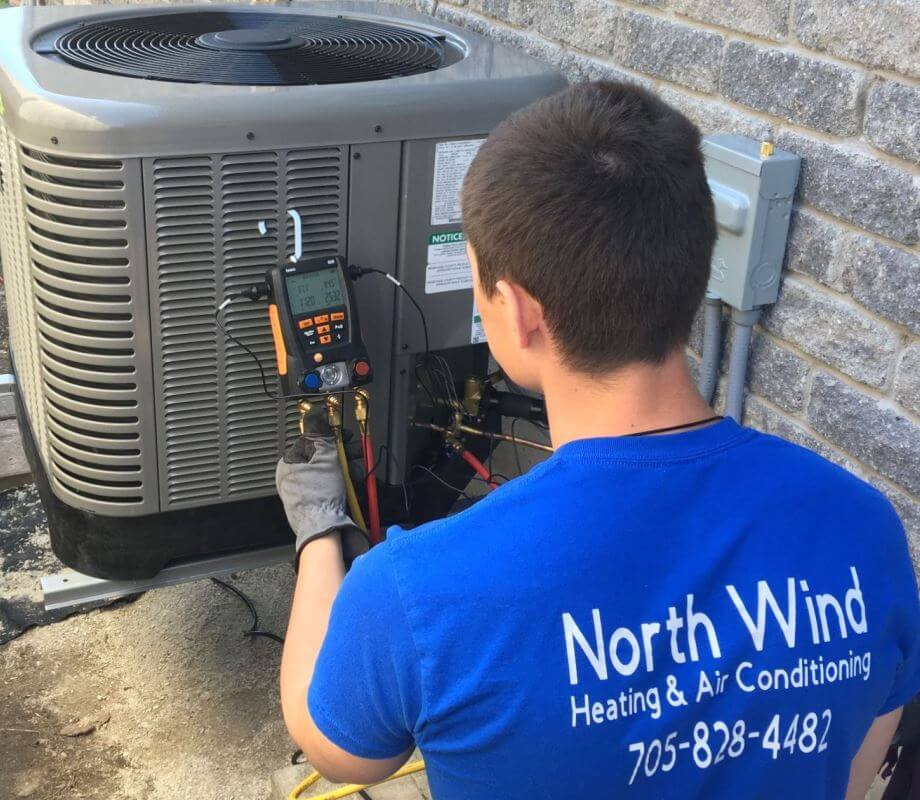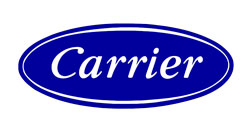 Carrier

HVAC Experts

Carrier is a renowned and respected name in the HVAC industry, celebrated for its dedication to innovation, dependability, and energy efficiency. Over the years Carrier has maintained a consistent track record of delivering exceptional heating, ventilation, and air conditioning solutions.

The technicians at North Wind have extensive experience with Carrier HVAC systems, allowing us to perform professional repairs, maintenance and installation of new appliances.
Free Estimate
Same-Day Service (24/7)
Are You Looking For
Carrier
Furnace and AC Repair

Near Me

When it comes to Carrier furnace and AC repair near you, look no further than North Wind HVAC. Our team of skilled technicians is readily available to address your Carrier heating and cooling system needs with precision and expertise. Whether you're facing a sudden breakdown or require routine maintenance to keep your Carrier furnace and AC running smoothly, our local service ensures a fast response to your needs. We understand the importance of a comfortable indoor environment, and with North Wind by your side, you can count on efficient and reliable Carrier furnace and AC repair services in your area.
Expert Technicians
With Years of Experience
Fast and Reliable
Available 24/7
Affordable Services
Quality Service, Unbeatable Price
Certified and Qualified
Fully Licensed, TSSA Approved
North Wind HVAC
Carrier

Repair & Installation Services
What We Do:
Carrier
HVAC Services
Carrier Furnace Repair & Installation
At North Wind HVAC, we take pride in offering professional Carrier furnace repair and installation services. Our team of experienced technicians is well-versed in diagnosing and addressing a wide range of issues that may affect your Carrier furnaces' performance. Whether it's a minor repair or a complete furnace installation, we are committed to ensuring your home stays warm and comfortable during the colder months. We use genuine Carrier parts and follow industry best practices to guarantee the longevity and efficiency of your furnace.
Carrier AC Repair & Installation
When it comes to Carrier air conditioning systems, North Wind HVAC is your trusted partner for AC repair and installation. Our experts have the knowledge and skills to promptly diagnose and resolve any AC-related problems, from refrigerant leaks to malfunctioning compressors. If you're considering upgrading to a new Carrier AC unit, we offer professional installation services to help you enjoy the benefits of energy-efficient cooling while keeping your home comfortable even on the hottest days.
Carrier Ductless Systems Repair & Installation
Ductless HVAC systems are becoming increasingly popular for their efficiency and flexibility. North Wind HVAC is a leading provider of Carrier ductless systems repair and installation services. Whether you have a single-zone or multi-zone system, our technicians are well-equipped to handle repairs and installations with precision. We'll help you create a customized ductless solution that suits your home's specific needs, ensuring optimal comfort and energy savings.
Carrier Heat Pumps Repair & Installation
Carrier heat pumps are known for their year-round versatility, North Wind HVAC specializes in repair and installation for these systems. Our experts can troubleshoot and repair any heat pump issues, including problems with the reversing valve, refrigerant leaks, or compressor malfunctions. If you're interested in harnessing the efficiency of a heat pump, we offer professional installation services to keep your home both warm in the winter and cool in the summer while saving on energy costs.
Carrier Humidifier Repair & Installation
Maintaining the right humidity level in your home is essential for comfort and health. At North Wind HVAC, we provide comprehensive Carrier humidifier repair and installation services to ensure your indoor air quality remains optimal. Whether you're experiencing problems with your existing humidifier or considering a new installation, our team can recommend and install the right Carrier humidifier model to improve air quality and create a more comfortable living environment.
Carrier Thermostat Repair & Installation
A well-functioning thermostat is crucial for maintaining precise temperature control in your home. North Wind HVAC offers Carrier thermostat repair and installation services to ensure that your HVAC system operates efficiently and meets your comfort preferences. Whether you have a traditional thermostat that needs repair or are interested in upgrading to a smart thermostat for greater convenience and energy savings, we have the expertise to handle all your thermostat needs.
We Are Here For You
This is Why You Should Call Us
When it comes to your Carrier HVAC system needs, calling North Wind HVAC is the smart choice for several compelling reasons. First and foremost, our team of highly trained technicians brings years of experience and expertise to every job. Whether it's a complex repair, a precision installation, or routine maintenance, our professionals have the knowledge and skills needed to ensure your Carrier system operates at its peak performance, maximizing energy efficiency and minimizing downtime.
Secondly, at North Wind HVAC, we prioritize customer satisfaction above all else. Our commitment to excellence extends beyond just fixing or installing HVAC equipment, we provide transparent pricing, clear communication, and dependable solutions that stand the test of time. When you call us, you can trust that your Carrier HVAC system is in the hands of dedicated professionals.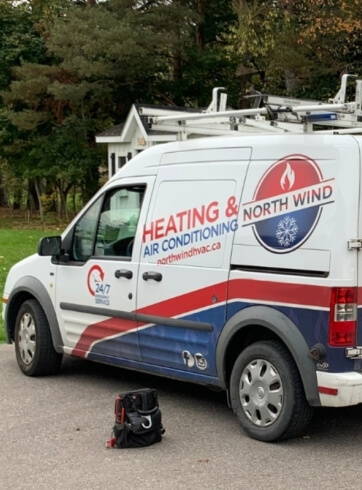 Carrier Furnace Error Codes
Carrier AC Indoor Error Codes
Please note that these error codes are general and may not cover every possible variation. Always refer to your Carrier furnace and AC manual or consult a professional technician for accurate diagnosis and resolution.
Every HVAC

Repair and Installation Service Under One Roof!

Get in touch with our experts to book your appointment, today.
Quick Response within 2 Hours
Servicing Toronto, Barrie & the GTA
24/7 Support, Repair & Installation