Furnace Repair
Give us a call for reliable same-day furnace repairs. We fix all major furnace makes and models across Toronto, Barrie, and the GTA.






Why Choose Us?
Quality
Furnace Repair
When it comes to furnace repairs, choosing the right service provider can mean the difference between a warm, comfortable home and a chilly, uncomfortable one. North Wind HVAC prides itself on offering top-quality furnace repairs that you can rely on.
Our experienced technicians have the knowledge and expertise needed to quickly diagnose and repair a wide range of furnace issues, from minor repairs to major overhauls. We offer same-day furnace repairs with competitive pricing and a focus on customer satisfaction, so you can rest assured that you're getting the best possible value for your investment. For fast, reliable furnace repairs from a team that truly cares about your comfort and satisfaction, contact North Wind HVAC, today.
Expert Technicians
With Years of Experience
Fast and Reliable
Available 24/7
Affordable Services
Quality Service, Unbeatable Price
Certified and Qualified
Fully Licensed, TSSA Approved
Emergency

Furnace Repair

North Wind HVAC is available 24/7 to provide the same-day support you deserve. If you are in need of a furnace repair, get in touch with North Wind HVAC, today! Our team is here to help.

EMERGENCY REPAIR
Furnace Repairs & Maintenance
Benefits

Of Repairing Your Furnace

A furnace is only as good as it is maintained. Taking proper care of your furnace and resolving any smaller issues as they arise will help prolong your furnace's lifespan. With proper care and maintenance, you can:
Improve your home's energy efficiency
Improve the quality of air in your home
Improve comfort for you and your loved ones
& much more!
If you are experiencing frequent repairs it might be some for a new furnace installation, reach out to the team at North Wind HVAC to discuss your options!
Check Out These Deals!
Save

on Your Furnace Repair

*ONLY 1 coupon is redeemable per purchase.*
Furnace Repair
Get 10% off of your furnace repair when you book online through our website.
ONLY $99 
A/C Tune-Up
Get your A/C tune-up for ONLY $99, now on sale (was $135)!
Humidifier Installation
FREE humidifier installation with a full furnace and A/C system installation purchase.
North Wind HVAC
Furnace Repair
Process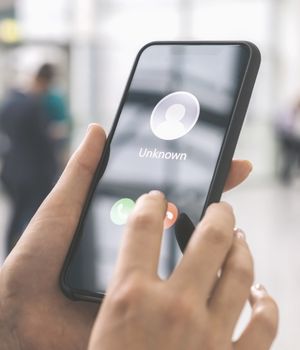 01

Contact Our Team

Fill our contact form or give us a call to inquire about your furnace repair.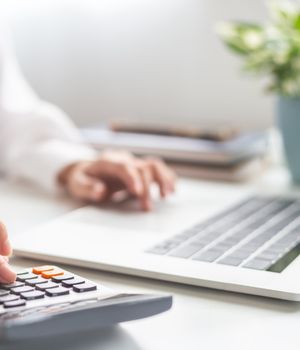 02

Estimate

Our team will get in touch with you to provide you with your estimate.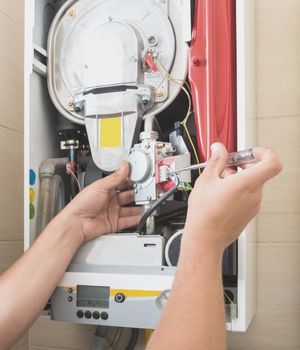 03

Repair

Our team will arrive at your home promptly to perform the service.

04

Warranty

Get peace of mind with our product and labour warranties.

EFFECTIVELY SERVING TORONTO & THE GREATER TORONTO AREA
Our
Service Areas
North Wind HVAC
Common Furnace Repair
Issues
Over the years, we have handled a wide range of furnace repairs for numerous furnace makes and models. Keep in mind, the problem could be the result of a combination of several different factors. It's always a good idea to consult with a professional HVAC technician if you're experiencing issues with your furnace. Here are some common furnace repair problems that homeowners may encounter:
1. The furnace won't start
If your gas furnace is not working, the most basic reason could be an issue with your thermostat. It may have reset itself or may not be in the correct mode, causing it to fail to signal your furnace to turn on. Other potential problems might include difficulties with the pilot lights, circuit breakers or a lack of fuel.
2. The furnace isn't producing enough heat
When a furnace fails to provide the appropriate amount of heat, there are two major culprits: either the gas burners are not functioning properly, or there's an obstruction in the airflow. In terms of airflow, blockages can occur either within the furnace's filters (which need to be replaced periodically) or within the vents and ducts. On the other hand, malfunctioning burners are a more complex issue that requires professional intervention.
3. The furnace makes loud noises
While it's normal for a furnace to generate some level of noise, any significant change in the sounds it produces can indicate a problem. If you hear high-pitched noises, it could suggest that the blower is loose. Conversely, if you notice low-pitched sounds, it could be an indication of burner complications.
4. The furnace is leaking water
One common reason is a clogged condensate drain. This can happen when the condensate drain line gets blocked by debris, causing water to accumulate and overflow. Another potential issue is a cracked heat exchanger, which can cause water to leak through the furnace. This is a serious problem that can cause health risks, and should be fixed immediately by a professional. A malfunctioning humidifier or improper installation can also lead to furnace water leaks.
Why You Should
Service

Your Furnace
Regular furnace servicing is essential to ensure the efficient functioning of your heating system. It helps to identify and address any problems or potential issues before they become major problems, saving you both time and money in the long run.
During a furnace servicing, our team of technicians will clean and inspect the furnace, replace any worn-out parts, and lubricate moving parts to maintain optimal performance. Furnace servicing can help to improve indoor air quality and prevent carbon monoxide leaks. It's recommended to have your furnace serviced at least once a year to keep it running smoothly and prevent unexpected breakdowns.
Every HVAC

Repair and Installation Service Under One Roof!

Get in touch with our experts to book your appointment, today.
Quick Response within 2 Hours
24/7 Support, Repair & Installation