Furnace Repair Woodbridge
For those in search of dependable furnace repair services in Woodbridge, look no further than North Wind HVAC. Our team of experts are dedicated to delivering exceptional customer service, so you can trust us for all your furnace repair needs. Get in touch with us now for your free quote!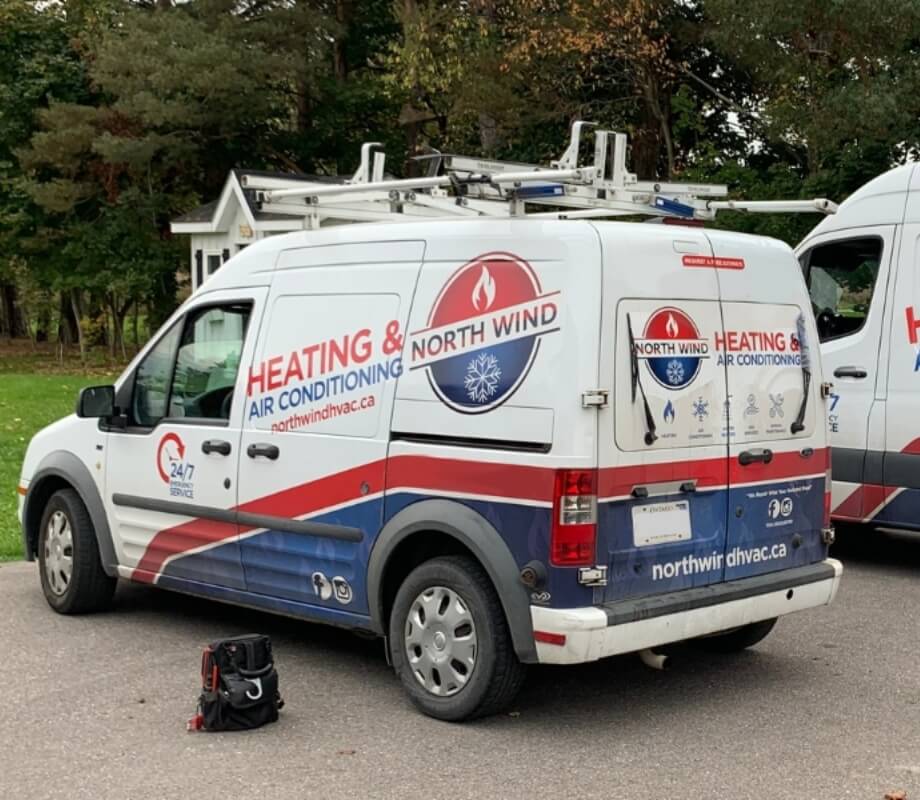 Near 5-Star Furnace Repair Experts
Dependable

Furnace Repair Services in Woodbridge

North Wind has established itself as the premier provider of exceptional Furnace Repair solutions in Woodbridge and the surrounding regions. Our dedication to delivering unparalleled furnace repairs makes us the top choice in Toronto and the GTA. We empathize with the challenge homeowners face when searching for reliable and efficient furnace services that cater to their specific requirements and schedule. Rest assured that our highly skilled HVAC professionals in Woodbridge will handle your furnace with expertise and precision.
Free Estimate
Responsive Same Day Response
24/7 Emergency Assistance
Collaborations with Leading Furnace Brands
Don't waste another minute! Reach out to our Woodbridge team today to schedule your Furnace Repair appointment.
Should you encounter any of these issues,
We Are Here to Help!
Insufficient Heat Generation
Possible factors: Malfunctioning blower motor, obstructed air filters, faulty thermostat, pilot light or ignition system issues.
Potential resolutions: Verify proper blower motor functionality, address concerns with the ignition system, clean or replace air filters, reignite the pilot light, and ensure accurate thermostat settings.
Inadequate Air Circulation
Possible factors:: Blocked air filters, loose fan belt, obstructions in vents or ductwork, or a malfunctioning blower motor.
Potential resolutions: Clean air filters, replace the fan belt, remove obstructions from vents or ductwork, and confirm proper operation of the blower motor.
Excessive Noise Levels
Possible factors: Loose or damaged components, imbalanced blower wheel, or worn-out bearings.
Potential resolutions: Tighten or replace components, balance the blower wheel, or apply lubrication to bearings.
Short Cycling Occurrences
Possible factors: Incorrectly sized furnace, a malfunctioning thermostat, issues with the flame sensor, or clogged air filters.
Potential resolutions: Seek professional assistance to ensure proper furnace sizing, check and recalibrate the thermostat, inspect and clean the flame sensor, clean or replace air filters.
Ignition Problems
Possible factors: Faulty flame sensor, issues with the pilot light and ignition system, or obstructed air filters.
Potential resolutions: Clean or replace the flame sensor, reignite the pilot light, restore the ignition system, replace or clean air filters
Continuous Running
Possible factors: Faulty blower motor, clogged air filters, or thermostat issues.
Potential resolutions: Repair the blower motor, clean or replace air filters, check and recalibrate the thermostat.
Woodbridge Furnace Maintenance
Maximizing Furnace Performance

through Regular Maintenance

Unleash the advantages of a comfortable and efficient heating system all year round by prioritizing regular furnace maintenance.

Increased Energy Efficiency: Elevate your furnace's efficiency by scheduling routine maintenance. Our skilled technicians in Woodbridge meticulously clean and inspect components, lubricate moving parts, and optimize settings to minimize energy waste. This thorough approach confirms effective heat distribution, lowering heating costs and reducing unnecessary energy consumption.

Improved Reliability: Schedule our maintance services and bid farewell to inconvenient furnace breakdowns. By addressing potential issues early on, we prevent major problems from arising in the future. Our Woodbridge specialists repair malfunctions, identify worn-out parts, and perform necessary repairs to enhance furnace reliability, ensuring you have a dependable heating system.

Increased Lifespan: Regular maintenance can lengthen the life of your furnace. Our proactive approach cleans vital components, tackles wear and tear, and ensures proper operation, reducing strain on the system.

Enhanced Safety: Through thorough inspections, our technicians identify potential hazards such as faulty electrical connections, dust accumulation, or gas leaks. By quickly addressing these issues, you minimize potential risks, allowing you to relax and enjoy the comfort of your home.

Indoor Air Quality Improved: Your furnace plays an important role in circulating and filtering the air within your home. Our maintenance services include removing debris from ductwork, cleaning or replacing air filters, and addressing issues affecting air quality. With regular maintenance you'll experience improved indoor air quality, reducing allergens, dust, and pollutants, and creating a healthier environment for you and your loved ones.

Cost Savings: Regular maintenance can save you money in the long term. By boosting energy efficiency, you'll notice a significant reduction in your energy bills. Also, our proactive maintenance approach prevents expensive repairs and premature replacements, saving you substantial expenses throughout the lifespan of your furnace.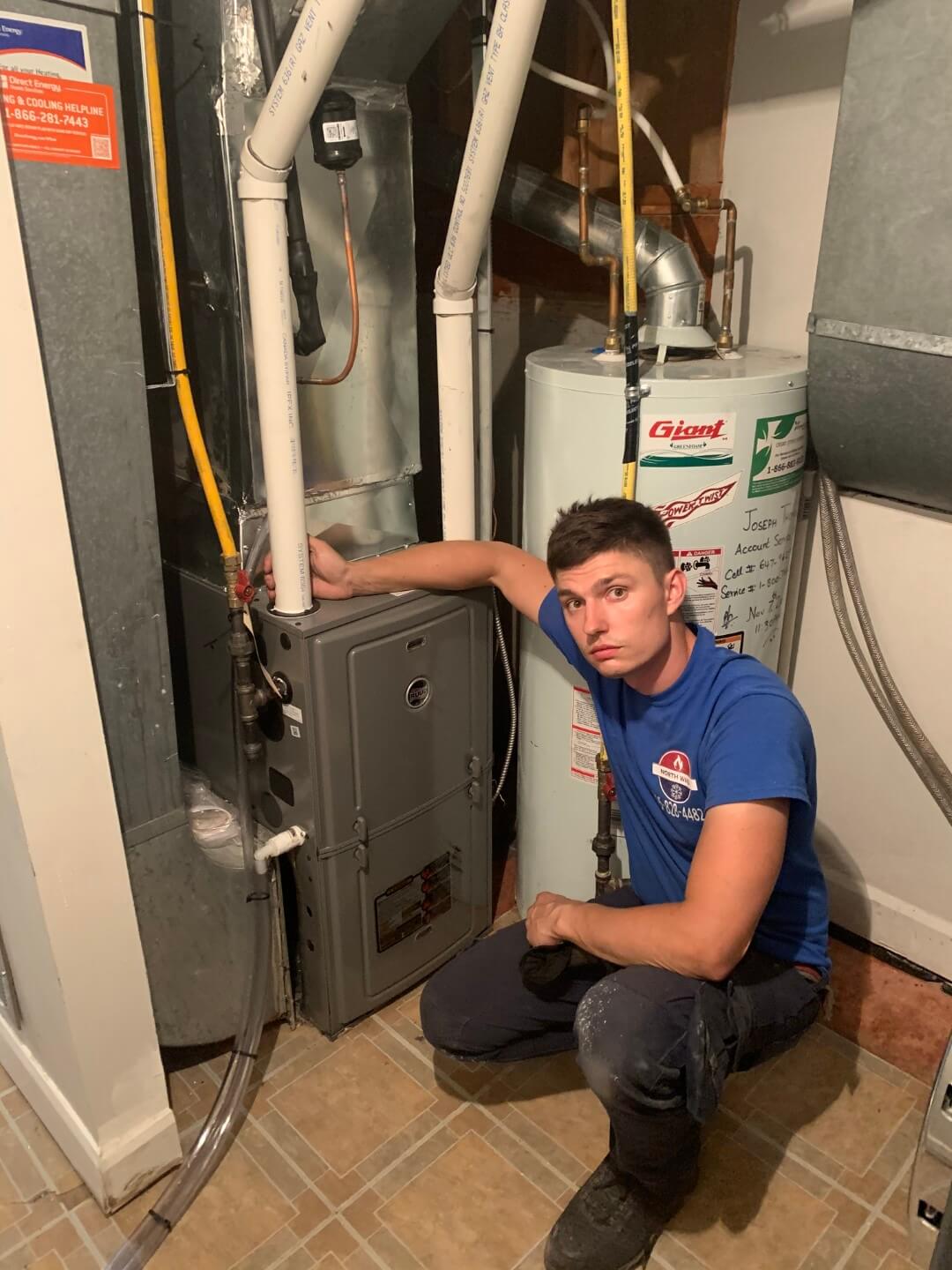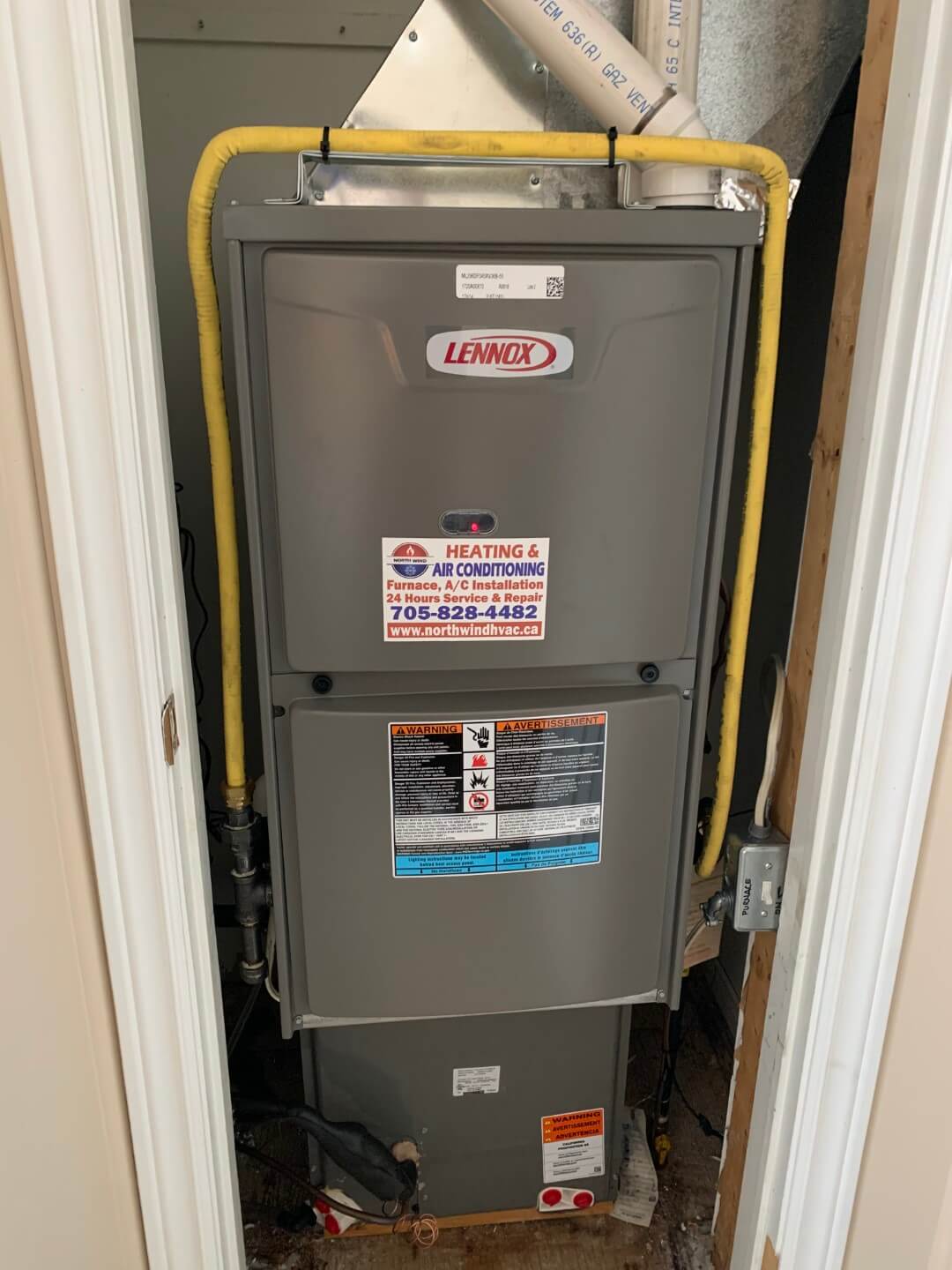 FURNACE REPAIR
 

Frequently Asked

Questions
Every HVAC

Repair and Installation Service Under One Roof!

Get in touch with our experts to book your appointment, today.
Quick Response within 2 Hours
Servicing Toronto, Barrie & the GTA
24/7 Support, Repair & Installation