Furnace Repair Newmarket
In search of fast and dependable furnace repair services in Newmarket? Look no further than North Wind HVAC, we specialize in delivering exceptional furnace repair services tailored to your requirements. Contact us today to receive a complimentary estimate and initiate your furnace repair in Newmarket!





Near 5-Star Furnace Repair Experts
Dependable

Furnace Repair Services in Newmarket

Throughout Newmarket and its surrounding areas, North Wind has been providing exceptional furnace repair services for more than three decades. We take great pride in our dedicated team's commitment to providing top-quality furnace repairs. We understand the challenges that come with finding reliable and prompt furnace services that are tailored to meet your specific requirements. Rest assured that your furnace is in capable hands with our skilled HVAC professionals in Newmarket.
Free Quote
Same-Day Service
24/7 Emergency Support
Partnered with Various Furnace Brands
Don't wait for the seasons to change! Reach out to our Newmarket team today to schedule your furnace repair.
If You're Experiencing Any of These Problems,
We're Here to Help!
Lack of Heat Production
Possible causes: Malfunctioning blower motor, clogged air filters, faulty thermostat, pilot light or ignition system issues, .
Possible solutions: Ensure the blower motor is functioning correctly, inspect and repair the ignition system, clean or replace air filters, relight the pilot light, and check and adjust thermostat settings.
Insufficient Airflow
Possible causes: Clogged air filters, blocked vents or ductwork, loose fan belt malfunctioning blower motor.
Possible solutions: Clean air filters, remove any obstructions from vents or ductwork, replace the fan belt, and confirm the blower motor is operating as it should.
Noisy Operation
Possible causes: Well worn bearings, loose or damaged components, unbalanced blower wheel.
Possible solutions: Oil bearings, tighten or replace components, and balance the blower wheel.
Short Cycling
Possible causes: Improperly sized furnace, clogged air filters, issues with the flame sensor, or malfunctioning thermostat.
Possible solutions: Ensure the furnace is correctly sized with the help of a professional, clean or replace air filters, inspect and clean the flame sensor, check and recalibrate the thermostat.
Ignition Problems
Possible causes: Faulty flame sensor, clogged air filters, pilot light or ignition system malfunctions.
Possible solutions: Clean or replace the flame sensor, clean or replace air filters, relight the pilot light, repair or replace the ignition system.
Continuous Running
Possible causes: Clogged air filters, faulty thermostat, blower motor issues.
Possible solutions: Clean or replace air filters, check and recalibrate the thermostat, inspect and repair the blower motor.
Newmarket Furnace Maintenance
A Little Goes a Long Way
in Furnace Maintenance
Ensure a cozy and efficient heating system throughout the winter, maintaining your furnace offers numerous advantages that can extend its life.
Enhanced Energy Efficiency: Optimize furnace efficiency through regular maintenance. Clean and inspect components, lubricate moving parts, and optimize settings to minimize energy waste and reduce heating costs. A well-maintained furnace distributes heat effectively without unnecessary energy consumption in your Newmarket home.
Improved Reliability: Avoid inconvenient furnace breakdowns with scheduled maintenance. Identify and address potential issues early, preventing major problems in the future. Our Newmarket technicians fix minor malfunctions, detect worn-out parts, and perform necessary repairs to enhance furnace reliability and minimize unexpected breakdowns.
Extended Lifespan: Increase your furnace's lifespan through regular maintenance. Address wear and tear, clean components, and ensure proper operation to reduce strain on the system. This proactive approach prevents premature failure, saving money on premature replacements.
Enhanced Safety: Proper furnace maintenance is imperative to ensure you and your families safety. Thorough inspections identify potential hazards, such as dust accumulation, faulty electrical connections, and gas leaks. Timely repairs and adjustments guarantee the safe operation of your furnace, minimizing the risk of fires, carbon monoxide leaks, or explosions.
Better Indoor Air Quality: Your furnace circulates and filters the air in your home. Regular maintenance includes cleaning or replacing air filters, removing debris from ductwork, and addressing issues affecting air quality. A clean and efficient furnace improves indoor air quality, reducing allergens, dust, and pollutants in your living space.
Cost Savings: Regular maintenance yields long-term cost savings. Increased energy efficiency reduces energy bills, while enhanced reliability prevents costly repairs and premature replacements. Investing in regular maintenance can potentially save substantial amounts of money over your furnace's life.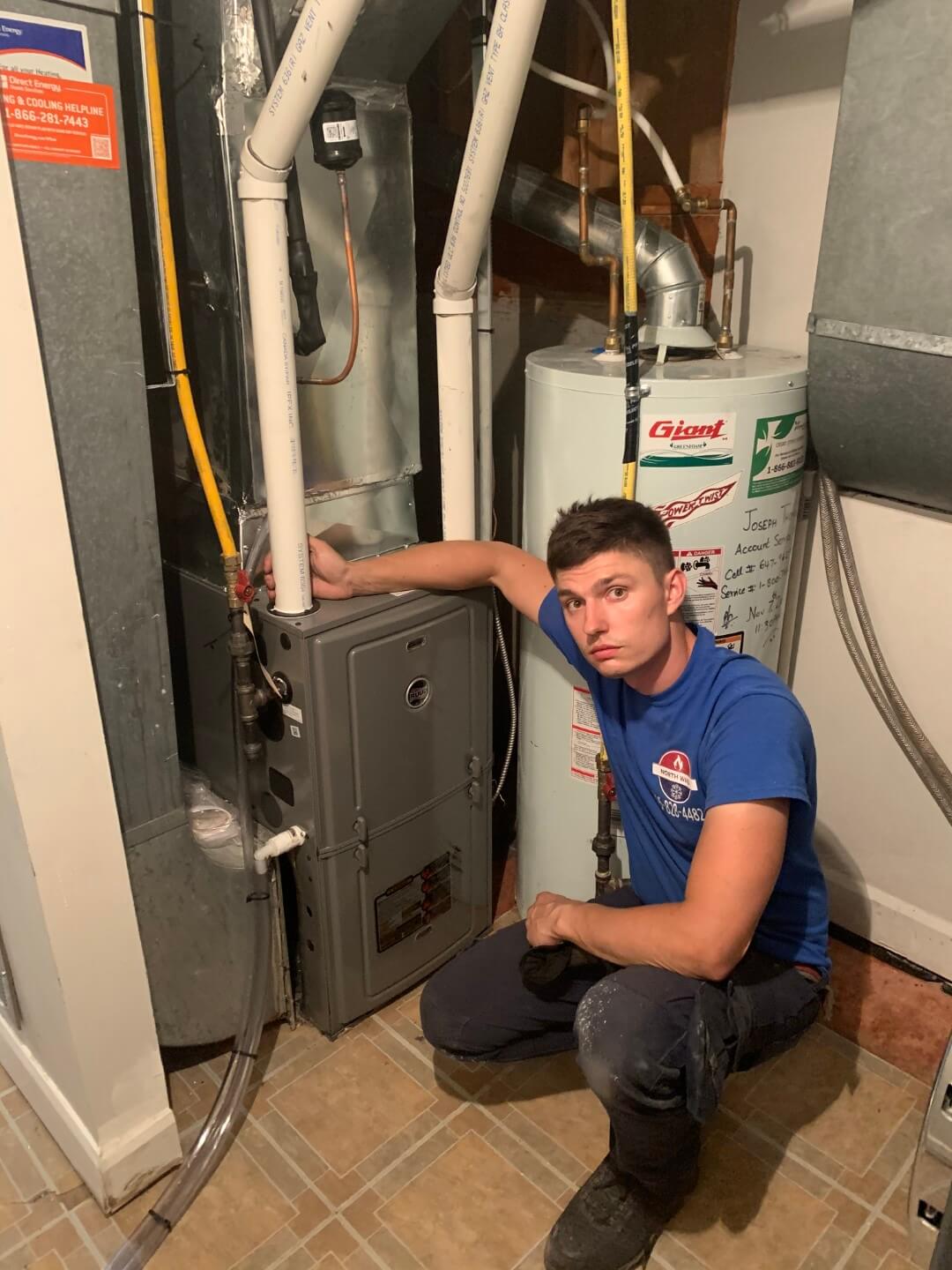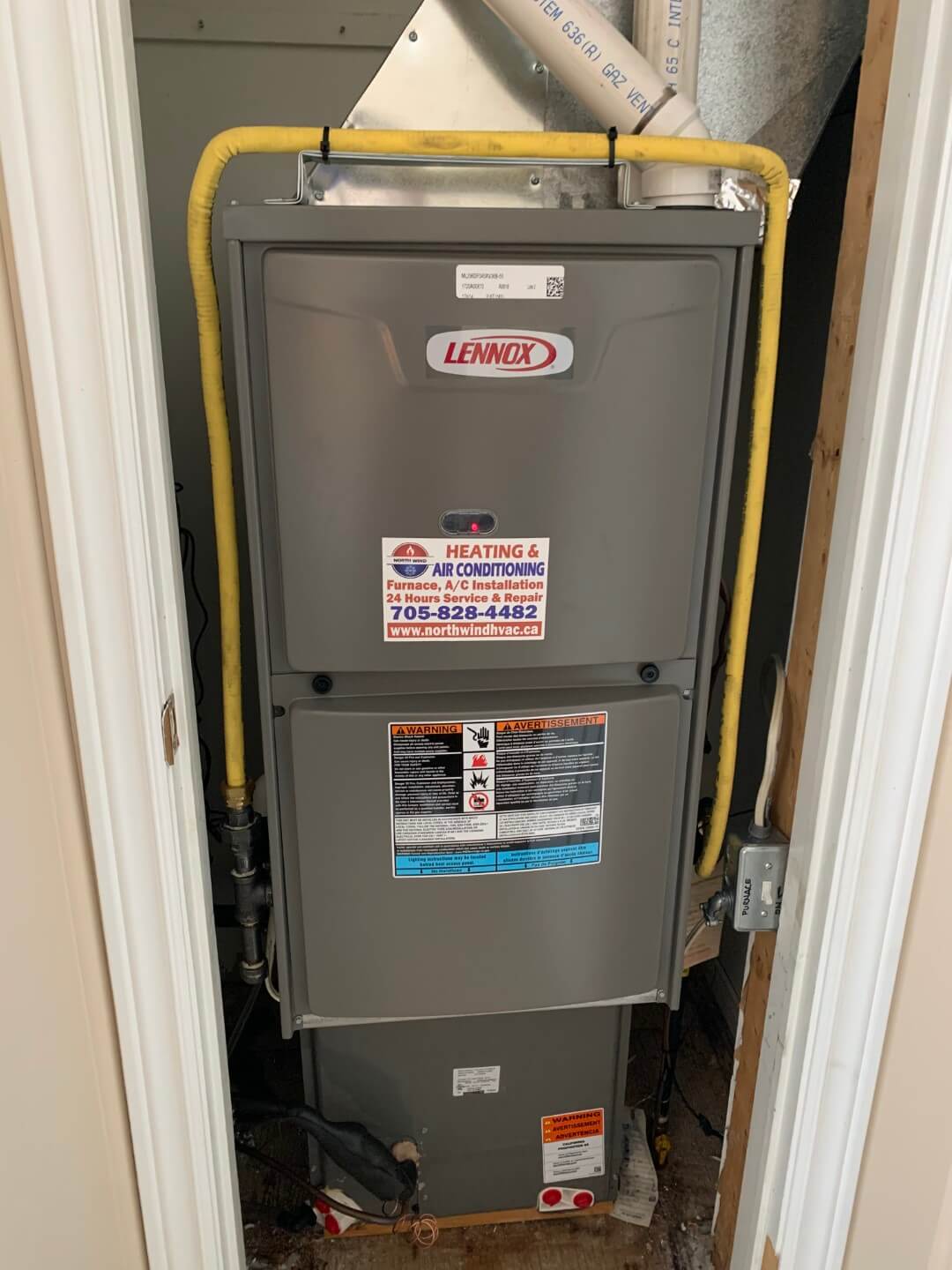 FURNACE REPAIR
 

Frequently Asked

Questions
Every HVAC

Repair and Installation Service Under One Roof!

Get in touch with our experts to book your appointment, today.
Quick Response within 2 Hours
Servicing Toronto, Barrie & the GTA
24/7 Support, Repair & Installation