AC Repair Barrie
Are you looing for quick and reliable AC repair services in Barrie? North Wind HVAC provides top-notch AC repair services at your convenience. Contact us today for a complimentary quote and kickstart your AC Repair in Barrie.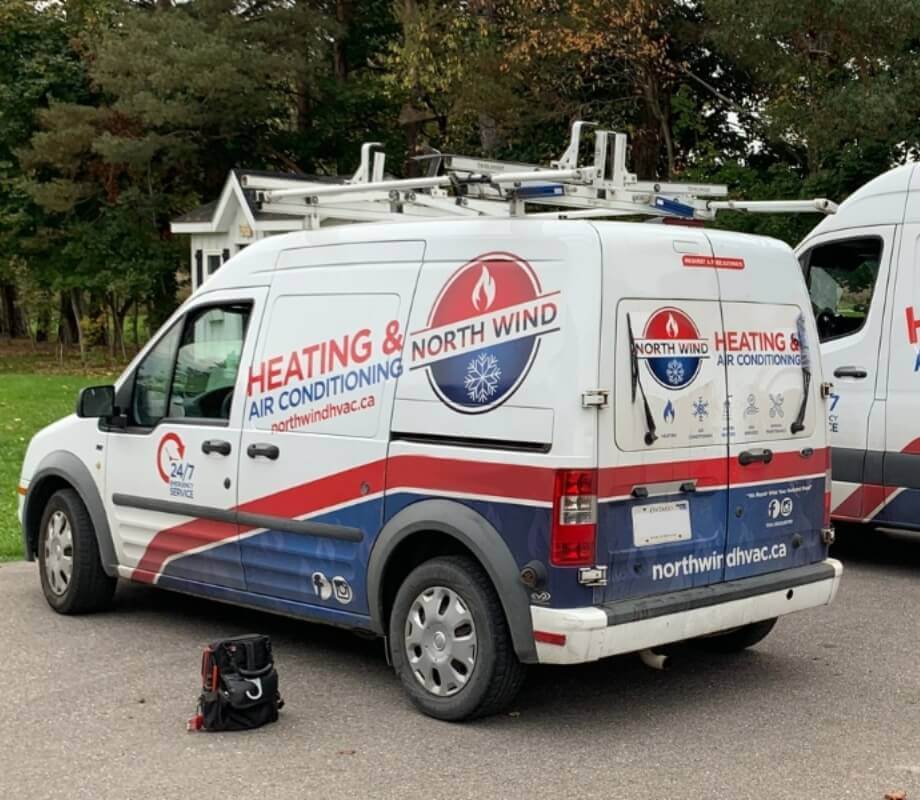 The Best AC Repair Technicians Around
Affordable

Air Conditioner Repair in Barrie

For over three decades, North Wind has been providing quality air conditioning repair services across Barrie and its surrounding areas. Our team takes pride in delivering quality AC repairs because we understand how challenging it can be to find prompt and reliable ac services at your convenience. With North Wind Barrie, you can rest assured that your air conditioning unit is in capable hands.
Free Estimates
Same-Day Service
24/7 Emergency Support
We Work with Various AC Brands
Contact our Barrie team today to get your AC fixed in time for summer!
If You're Facing Any of These Problems,
We're Just a Phone Call Away!
Insufficient AC Cooling
If your AC unit in Barrie is not providing adequate cooling, it could be due to issues such as a dirty air filter, a malfunctioning thermostat, or a refrigerant leak. The repair may involve cleaning or replacing the air filter, recalibrating or replacing the thermostat, or detecting and repairing any refrigerant leaks.
AC Airflow Problems
Poor airflow can be caused by clogged air filters, blocked vents or registers, or a malfunctioning blower motor. This Barrie AC repair might involve cleaning or replacing the air filters, clearing any obstructions in the vents or registers, or fixing or replacing the blower motor.
Strange Noises Coming from My AC Unit
Unusual noises coming from your AC system in Barrie can indicate problems like a loose fan belt, a faulty motor, or debris in the condenser unit. The repair could involve tightening or replacing the fan belt, fixing or replacing the motor, or cleaning the condenser unit.
Water is Leaking from My Air Conditioner
If you notice water leaking from your Barrie AC unit, it may be due to a clogged condensate drain line, a damaged condensate pan, or a refrigerant leak. The repair may include clearing the clogged drain line, repairing or replacing the condensate pan, or addressing any refrigerant leaks.
My Air Conditioner is Not Turning On
When your AC fails to turn on, it could be caused by issues such as a tripped circuit breaker, a faulty thermostat, or a malfunctioning compressor. The repair might involve resetting the circuit breaker, checking and replacing the thermostat batteries or recalibrating the thermostat, or repairing or replacing the compressor.
AC Maintenance
A Little AC Maintenance
Goes a Long Way
Keep your cool and your AC cooler! Maintenance: the secret to avoiding meltdowns (literally).
Dodge Expensive Disasters: Your air conditioner is a complex masterpiece, with each part playing a vital role. Ignoring even a single malfunctioning component can throw the entire system off balance, paving the way for costly problems and potential system failure.
Energize the Savings: Embrace the power of AC maintenance and watch your energy bills shrink! Regular TLC boosts your AC's efficiency, meaning less energy consumption and more money saved every month. Who said comfort had to come at a high cost?
Take Advantage of Your Warranty: Don't let your warranty slip away! Many HVAC manufacturers require regular system maintenance to honour warranty coverage. Skipping annual maintenance might leave you footing the bill for repairs that could have been covered.
Keep Efficiency on Point: As your AC grows older, its efficiency naturally wanes, especially without regular maintenance and tune-ups. Diminished efficiency means your system works harder to maintain the desired comfort, leaving you frustrated and accelerating wear and tear.
Breathe in Pure Bliss: Over time, your trusty AC becomes a magnet for dirt, pet dander, and debris, polluting the air you breathe. Fear not! Routine maintenance by a pro clears out the gunk, ensuring pristine indoor air quality and safeguarding your family's health.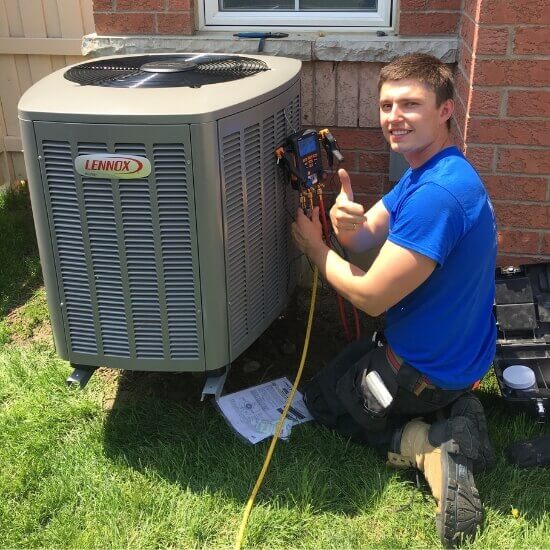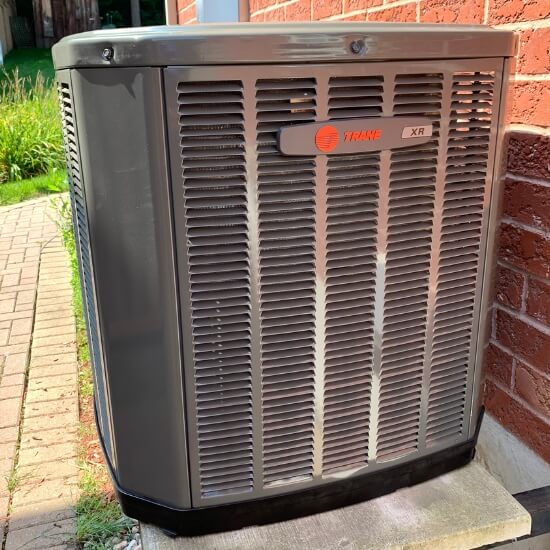 AC REPAIR
 

Frequently Asked

Questions
Every HVAC

Repair and Installation Service Under One Roof!

Get in touch with our experts to book your appointment, today.
Quick Response within 2 Hours
24/7 Support, Repair & Installation