Humidifier Installation Barrie
Are you looking for fast and reliable humidifier installation services in Barrie? Your search ends here! North Wind HVAC provides exceptional humidifier installation services at your convenience. Contact us today to start your humidifier installation in Barrie.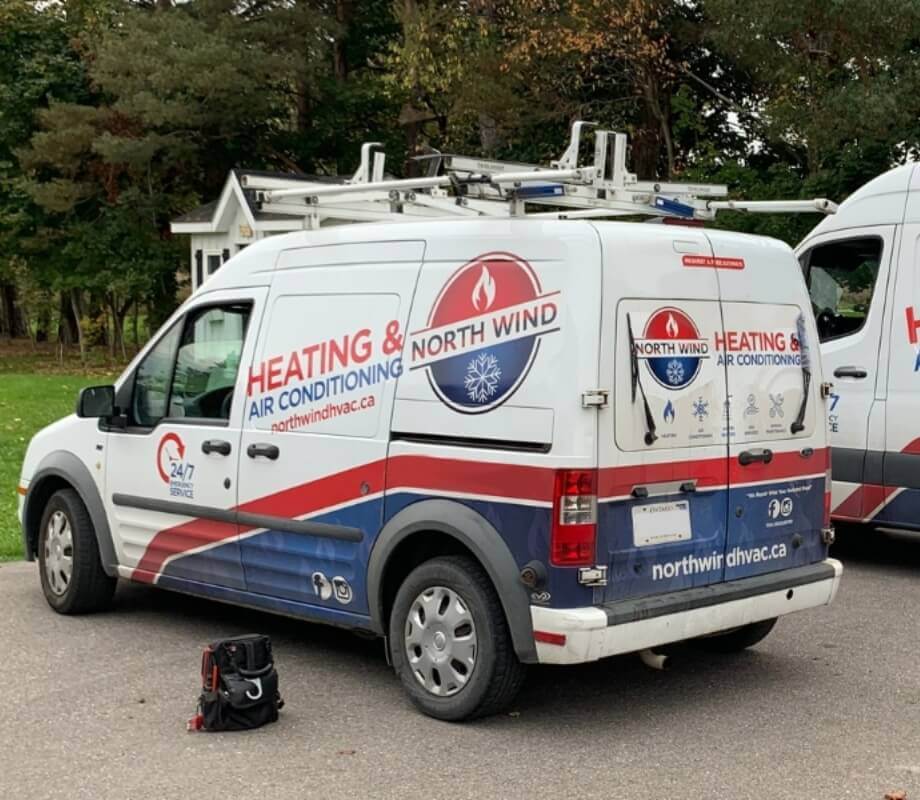 Your Trusted HVAC Professionals
Top- Rated

Humidifier Installations in Barrie

With over three decades of experience, North Wind is committed to providing homeowners in Barrie with top-notch humidifier installation services. We understand the challenges of finding reliable and efficient humidifier services that prioritize your convenience. Our team takes pride in delivering excellent customer service and achieving superior results, making us a trusted choice for all your humidifier installation and other HVAC needs in Barrie.
Free Estimates
Same-Day Humidifier Installation
24/7 Emergency Support
We Work with Various Humidifier Brands
Contact our Barrie team today to get your humidifier installed!
Understanding the
 Various Types of Humidifiers
When it comes to humidifiers, North Wind HVAC's Barrie experts offer experience in installing three main types of furnace humidifiers:
Drum Humidifier
Drum humidifiers, also known as reservoir humidifiers, are a simple and cost-effective option for humidifying your home. These humidifiers work by using the process of evaporation. Air passes through a separate bypass tube containing the humidifier, where it is moisturized before being distributed through the duct system. Drum humidifiers feature a rotating drum with an absorbent pad that soaks up water from a stagnant water pan. As the air flows through the bypass pipes, the water in the pad evaporates, adding moisture to the air. This process is highly efficient, ensuring effective humidification. Drum humidifiers are generally less expensive, but they require regular maintenance to prevent mold growth in the water pan.
Steam Humidifier
Steam-based humidifiers use electricity to convert water into steam. These humidifiers offer precise control over humidity levels and provide rapid humidification. However, steam humidifiers come with higher energy costs. The installation of a steam-based humidification system can cost up to $1,600, compared to non-steam humidifiers that range between $500 and $1,050. Additionally, steam humidifiers require an active power source, which can increase expenses. Despite the higher cost, steam humidifiers deliver higher moisture levels, easier management, and eliminate the risk of mold growth.
Flow-Through Humidifier
Flow-through humidifiers also rely on the evaporation principle. Both types of humidifiers, drum and flow-through, receive warm air from the heating duct through a bypass tube. Absorbent pads are utilized in both designs to retain moisture, which is then released into the air as it flows through. However, the key difference lies in the water source. While drum humidifiers use a water drum, flow-through humidifiers utilize a continuous flow of water over a humidifier plate. This design minimizes the risk of bacterial contamination. Flow-through humidifiers are low-maintenance and do not pose mold risks. Filter pads only require occasional replacement.
Barrie Humidifier Repair
Common Humidifier
Repairs
Humidifiers may require various repairs to ensure their proper functionality. Here are some common humidifier repairs:
Fixing leaks: Leaks can occur when there are cracks or broken parts in the humidifier's tank or other areas. Repairing these leaks is essential to prevent water damage and maintain optimal operation.
Repairing or replacing malfunctioning sensors: Humidifiers rely on sensors to measure humidity levels accurately. If these sensors malfunction, it can result in incorrect humidity readings and improper output levels. Repairing or replacing the sensors is necessary to ensure accurate and efficient humidification.
Replacing damaged or worn-out filters: Filters in humidifiers play a vital role in removing impurities from the water and air. Over time, filters can become clogged or damaged, leading to reduced performance and the potential growth of harmful mold. Replacing these filters is crucial to maintain clean and healthy indoor air quality.
Repairing damaged electrical components: Electrical components, such as motors or circuit boards, can experience wear and tear over time. If these components break down or malfunction, they may need to be repaired or replaced by a qualified technician to restore the humidifier's functionality.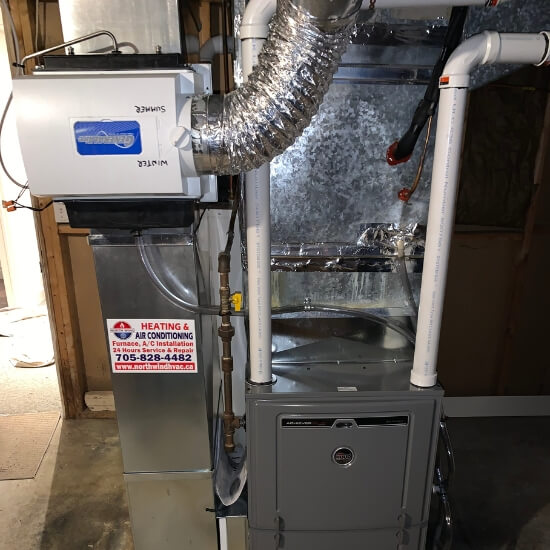 HUMIDIFIER INSTLLATION
 

Frequently Asked

Questions
Every HVAC

Repair and Installation Service Under One Roof!

Get in touch with our experts to book your appointment, today.
Quick Response within 2 Hours
24/7 Support, Repair & Installation